Microtrawler Updates:
by George Shannon gjs309@magiclink.com
Be sure and read: MICROTRAWLER
Update: Feb. 25, 2000
Here are four photos showing how I lifted Microtrawler to the trailer. I bypassed the dry dock for now, because when I got it up on the second set of keel blocks, I chickened out. I used a small floor jack to do the lifting. I will, however, lower the dry dock and use it for refitting and painting later. The keel blocks are made from construction site scraps, no cost.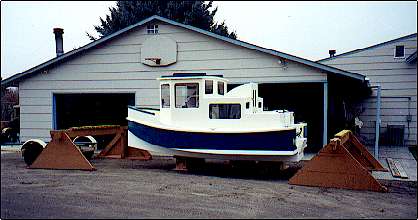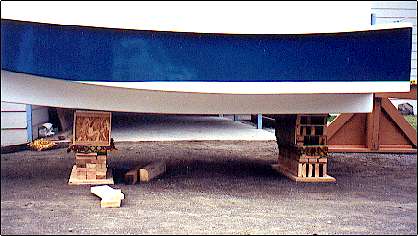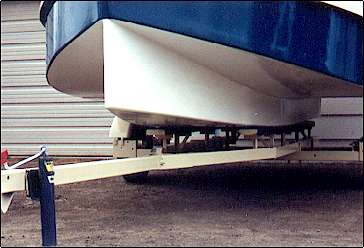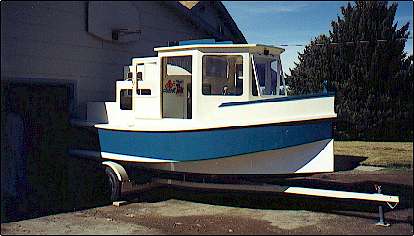 Update: March 3, 2000
Here are the pictures of the initial launch of MT. No sea trials as of yet. I need to get a new prop, as the rpm's were too high, so after that I will take her out for a complete shakedown. She handles very nicely and I think this is a keeper. Great boat for grandkids too. They love driving it and crawling all over it.
Initial Launch - Snake River, Twin Falls, Idaho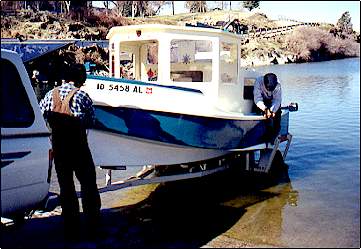 Amateur - should have done this before backing up.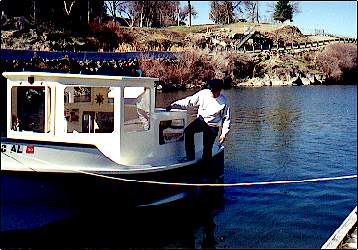 Oops, tailpipe of Toyota short bed 6" under water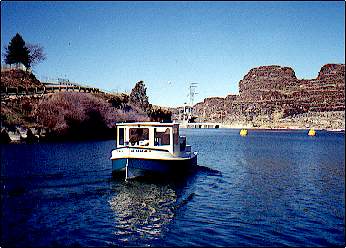 OH YEAH, OH YEAH, OH YEAH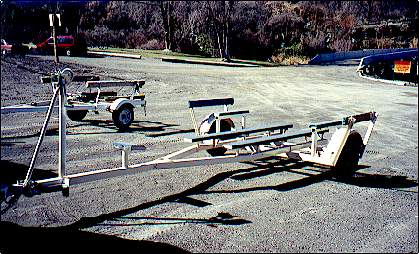 Completed trailer with bunks etc. Tongue needs 4" extension for Toyota.