This is the "Amazing Pointy Skiff". I have had the pleasure of building four of these extremely versatile craft.
lightweight
cartop transportable
handsome appearance
ample storage capacity
excellent stability and a variety of many other outstanding features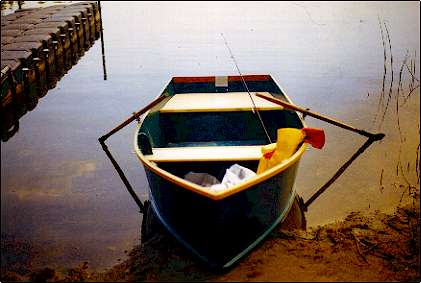 This is my first boat I built. She moves through the water with uncanny stealth and speed. For an 8 footer she proved to be an extremely versatile craft. Her good rake and rocker greatly helped in negotiating choppy waters. She offered ample room for gear storage and sailed surprisingly fast with plenty of sail area ( 16ft mast). I still regret having sold her. Of course, I can always build another one!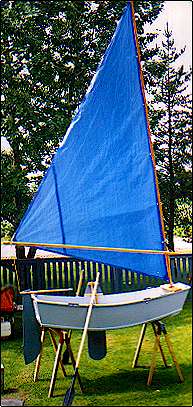 Dale
E-mail : dldlnala@pgonline.com