Hi Chuck:

I saw this displayed at a party I went to in Randall's Island, NYC, this past weekend. I thought your readers might enjoy the pictures. The kiddie pool is called the "Inflatable Water Park". Small boats, water and fun! Even the adults wanted to take off their shoes and get wet.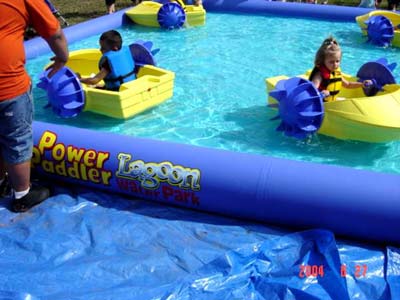 The kids really were enjoying themselves. Some wanted to get wet, others wanted to experiment on controlling the boat, others didn't want to get out after time was up! Perhaps a future Duckworks magazine reader was attending this Pee-Wee messabout.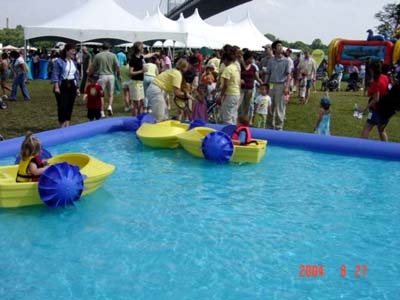 The kids were really having fun. The plastic boats had side wheel paddles that moved the boat around the pool. Little or no instruction was needed. All of the kids had PFDs on.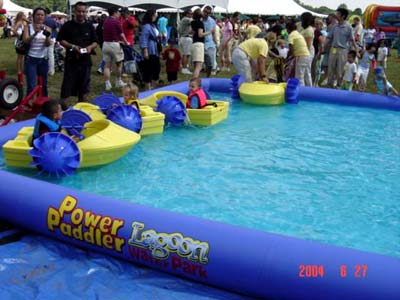 It was hot out, and the line was pretty long. Perhaps a few entrepreneurs can check out the pictures and create their own Inflatable Water Park with boats of their own designs! Seems like a great part-time business opportunity on hot days!
David S