"Brown Pelican"
by Laura Griffith
12" x 12" Print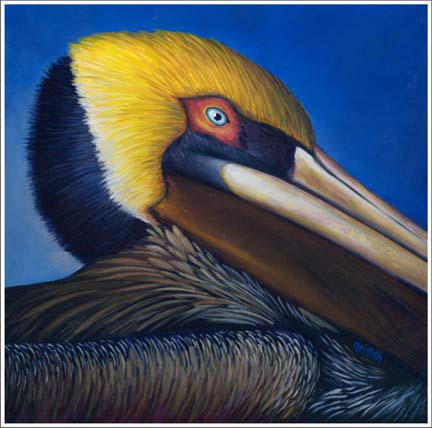 image is the property of Laura Griffith
©2004 Laura Grifith. All rights reserved.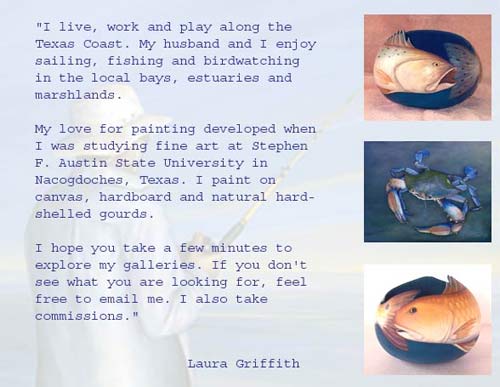 Here is what Sandra says about Laura:
At our messabout last year, we met Charlie Jones and Laura Griffith. Laura showed us the gourds she was painting with pictures of seabirds, fish and other wonderful images. Laura talked then of wanting to paint on a larger format, and on a recent visit we saw some of her latest work. Beautiful! She is a master of color and mood. Both original painting and prints are available. Visit her website to see all of her work.