Winter Time Library Messabouts
The water is iced over. Everything in the shop is frozen, The boat is in the driveway covered with snow. Your football team is out of the playoffs and you have wintertime cabin fever. So if you are thinking about designs for that next boat and wondering what your boat buddies are doing, it might be time for a Winter Library Messabout.
News Flash! Library Messabout Great Success!
The Western Oregon Messabout Group enjoyed their first Winter Library Messabout on January 22, 2005 at the Multnomah County Library in downtown Portland, Oregon, it was a great success Our library has a complete collection of Rudder Magazine going back to 1903, A complete set of Motor Boating Ideal Series and a very extensive boat reference collection.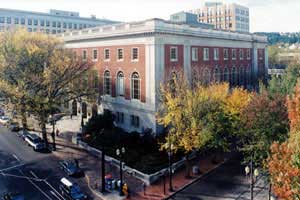 The idea of a Winter Messabout started when Brian Gage told me about the library collection and I wanted to see more of the work of the early boat designers. I thought it would be good to share the experience with my boat buddies in the Messabout Group. I reserved a meeting room at the library well in advance of the messabout and arranged with the librarians to have reserve materials at the meeting room.
I posted the library catalog on our web site so the members could request books and magazines. I also posted the Mystic Seaport Index to Rudder Magazine. Rudder generally had one boat plan per issue. and John Kohnen's index to "Motor Boating Ideal Series" This series of books has over 1,000 boat plans.
The members sent me their request and I submitted that list to the librarian well in advance of the messabout. I asked the members to bring books, plans and photos to the messabout. Everything went well. The library had all of the books and magazines in the room at the start of the messabout. Members brought things from their collection and we had a refreshment table. It was a winter day spent looking at old boat plans, pictures and talking about boats with friends.
Contact your library and see what boat reference items are in their collection of books and periodicals many of the older city libraries have great boat reference resources. Most large libraries have their library catalog on line or speak to the person in charge of the periodicals and reference shelves. Maybe you too can fight that cabin fever with a Winter Library Messabout.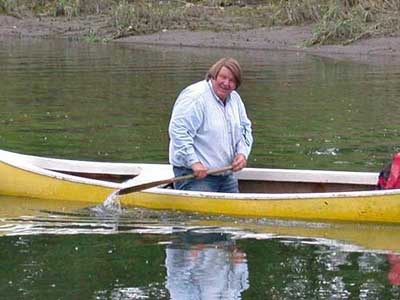 Lon Wells hosts the Summer Solstice Messabout