Rocky Point
design by Chris Ostlind
Hi All,

I just drew-up a new expedition sea kayak for serious aficionados of speed.

The new boat is called Rocky Point and the specs are as follows:
| | | |
| --- | --- | --- |
| Length Overall | - | 18' 6" |
| Beam Overall | - | 20" |
| Length at Waterline | - | 18' 5" |
| Beam at Waterline | - | 19" |
| Displacement | - | 300 lbs. at design waterline |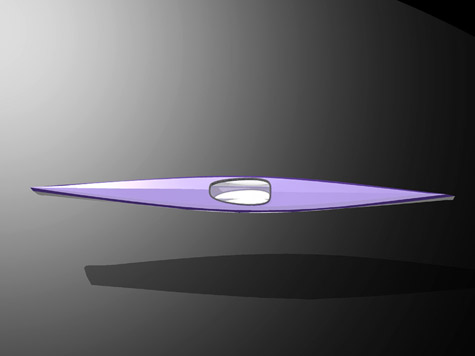 The Rocky Point is designed as a very fast, expedition touring boat with the capacity to carry the necessary gear and stores for a long stay away from civilization. Obviously, with it's narrow beam, this is not a beginner's boat. Experienced paddlers will settle-in quickly to its tippiness and be able to make the most of the very small frontal area and very long waterline.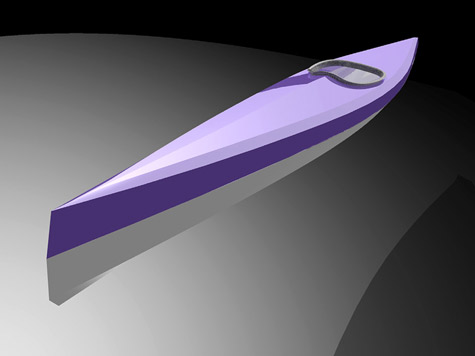 The prismatic coefficient of the hull is set to .55 which will allow the paddler to reach and hold a very fast cruising speed. The boat should be equipped with an expedition class rudder to provide a gentle assist in turning as the hull has reduced rocker from my other sea kayak designs.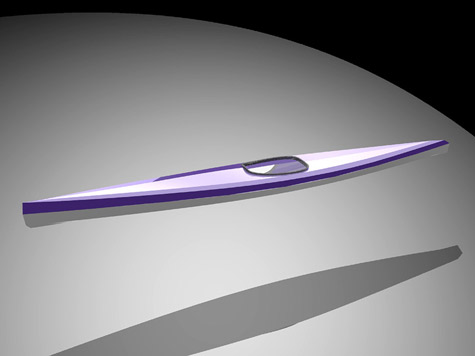 The construction method is via stitch and glue technique from a 3mm marine plywood. The boat is glass/epoxy inside and out. The builder can choose to do a carbon or Kevlar layup inside with durable S-glass on the exterior for a rugged, easily repaired hull that is stiff and light. Standard layup in glass should yield a boat that is under 50 lbs. complete.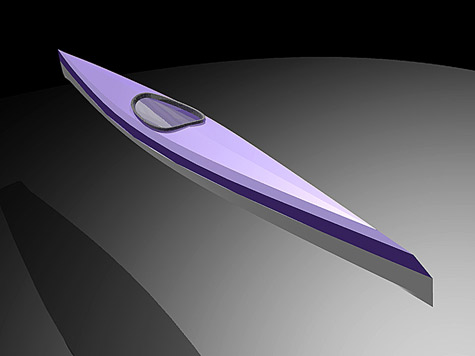 This is not an all-out racing machine. Instead, it is a very fast sea kayak in the racing boat style with its lowered aft deck, minimal foredeck height, maximized waterline for length and a hull shaped for performance. It is intended for experienced paddlers who want to really stretch it out and can maintain a fast clip on the water while carrying a enough gear for a decent trip.

Plans are available.

Chris Ostlind
Lunada Design