Inboard Forrest and Stream
by Maik Rosenkranz, Germany
Hi,
Some time ago I saw the plan for the skiff from Forrest and Stream at your page. With a friend I built a 12 foot inboard version of the skiff from plywood. The idea was to build a inboard engine boat without using any expensive marine parts.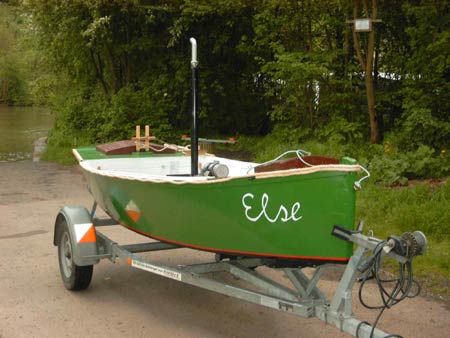 We scaled up the plan to 12 feet, added a closed compartment at bow and stern and used a motor from an old water pump as engine. The gear is from a smal tractor, the transmission shaft is a steel bar in a tube with 4 waterproof bearings, the propellor from a mercury 4 hp outboard (ebay, 4 Euro).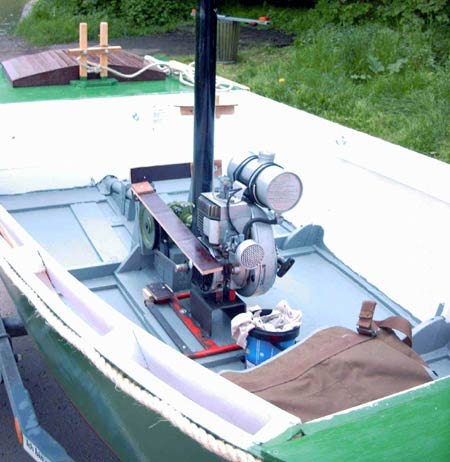 We have a lot of fun with the boat.
We use the boat for a little fishing and mainly for fun-cruising. You can cruise every small river with the boat, because it's light and doesn't need deep water.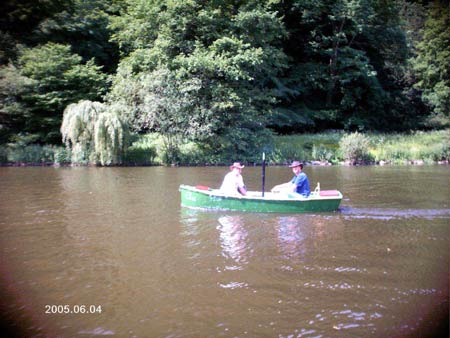 We made some remarkable cruises on the Lahn; that's a side river to the Rhine. We've been on places where there haven't been any motor vessels for ages. I plan to use the boat only on rivers. Perhaps I will use her as a tug for my Stevenson Weekender. I'm curios to see the faces of all that plastik-bowl-riders.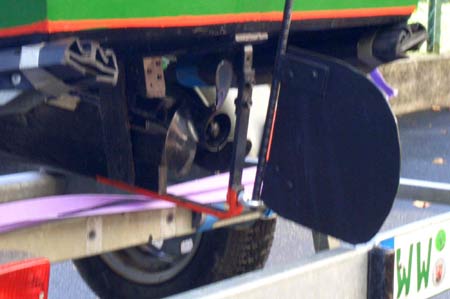 Thank you for the plan.
Regards