Mice
Chuck,
Here's a photo of my boys' Mouse boat projects just as we were finishing the hulls, with the skippers, Evan and Elliot admiring their handiwork. The boys did much of the layout, panel-cutting, stitching and epoxy/fiberglass work. All with careful supervision, of course. I seem to get stuck with most of the sanding.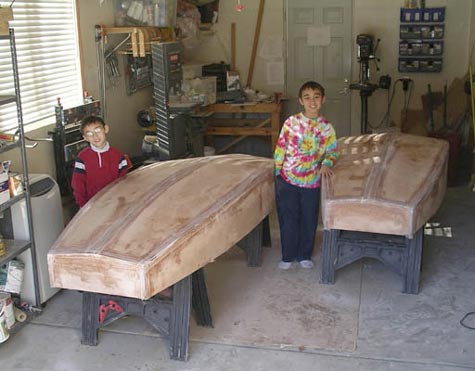 These will be very similar to the scale model that we brought to the Lake Powell Messabout. (below)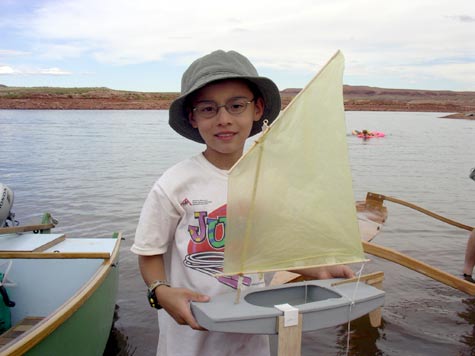 These boats are variants of Gavin's Flying Mouse but with more freeboard, extra floatation, leeboard instead of centerboard, and 31 sq ft balanced lug sails. They'll also have oars and locks. This has been a great experience so far. I highly recommend it to anyone looking for a good father & son project. I can't wait to start screwing on the hardware I bought from the Duckworks store!