Navigator
Part 3
by Robbie Powick
Part 1 - Part 2 - Part 4 - Part 5
July 23
Hi,
Its been awhile so thought I had better send an update on progress on my Navigator....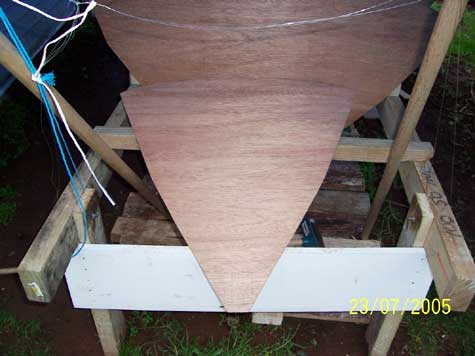 I have been busy cutting out all the frames and sanding them to matched pairs....finished that so cut out the spaces on each frame...each frame has received 2 coats of Sealer/Preservative and will shortly have a 3rd and final coat...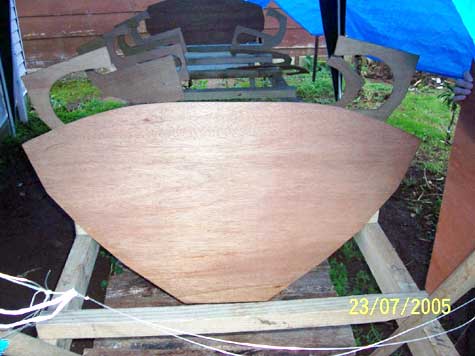 I have just got some Epoxy glue so will glue the bottom panel scarf joint so that I can mark and cutout that panel.....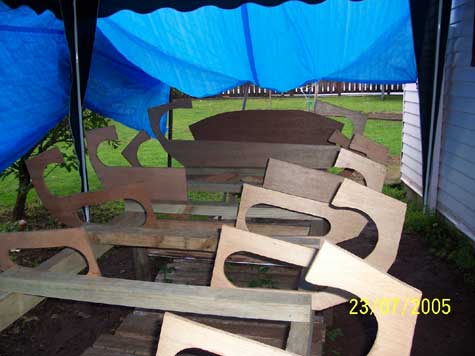 Will shortly get the hard wood needed for stringers etc and then progress will be faster towards a real boat shape.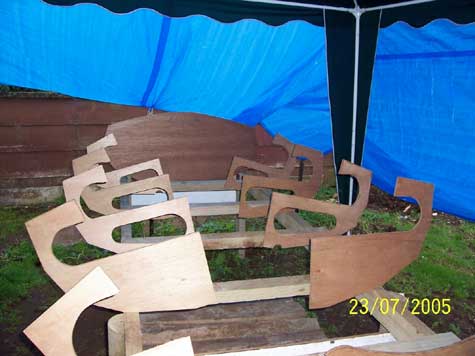 That's all for now,
Regards
Robbie