Tender Update
Hi Chuck,
Here's some finished photos of the Tender project (Part 1 in Duckworks, November). We launched over the Labor Day weekend.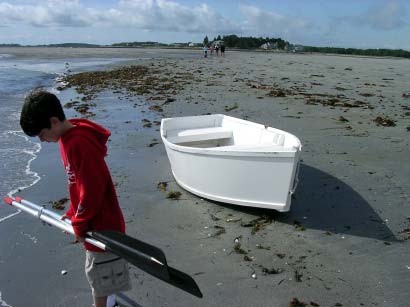 She'll be beach stored so we painted her all white to reduce the sun load. It'll be interesting to see how long she holds up out in the weather spring to fall. Simple construction…home center laun plywood, pine chines and seats, PL construction adhesive and bronze ring nails.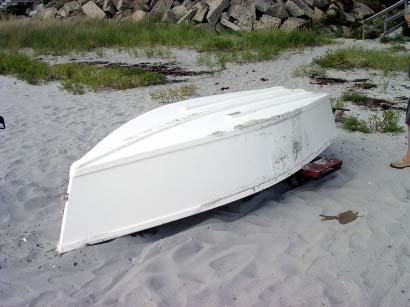 It has proven to be great for beach launching.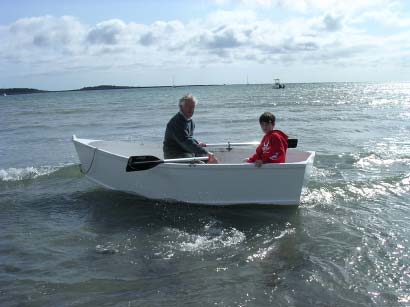 Light to lug down to the water, high sides for getting through the surf.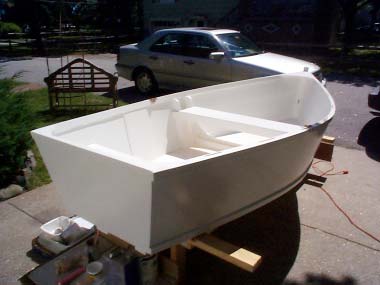 Labor day was light seas, but my father reports he's launched in 2 foot breakers and made it through (relatively) dry.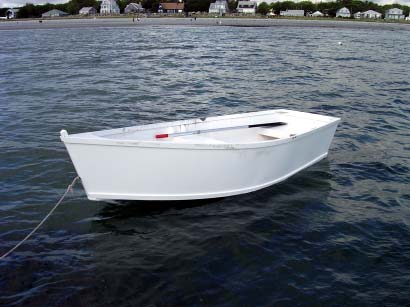 When he returns he says he can ride the surf in and let a wave set him nice and gently on the beach (we put 3 skegs on the bottom for wear protection).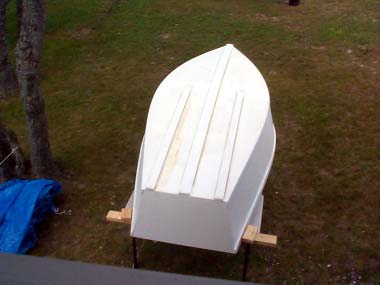 Follows are more pictures of the Tender (now called the Dad Skiff) .…more to come! Long live Duckworks.