| | |
| --- | --- |
| August Reports | |
By Duckworks Readers - all over the world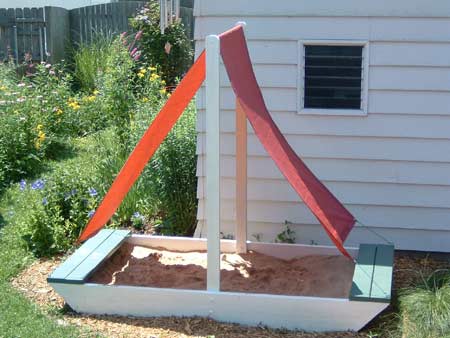 I made this sailboat sandbox for my 20-month-old daughter, and she seems to love it. The "sail" is from some of your tanbark sailcloth. Thanks again for the great customer service. Have a happy 4th of July! - Mike W

Hi Chuck,
I have just heard from David Thompson over on the other side of the Tasman in Aussie, he's just launched his brand new Pathfinder and sent me the photo and note about launching day. Its three years now since Pathfinder was launched as a stock design. There are about 60 sets of plans out there and about a dozen boats in and sailing. This northern hemisphere summer will see a whole lot more in and sailing and I'm very pleased to hear that the boats are performing very well.
This sort of feedback is just what a designer needs.
John Welsford
Hi John

We launched Wombat last weekend in no wind at all. The photo shows us motoring along and gives a good idea of the spaciousness of the boat.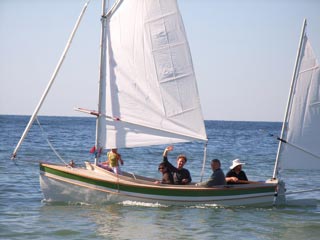 The two hatless blokes are well over six foot. I am very happy with the way it all went and am now setting things up to make launch and recovery as quick as possible. I will try to get some photos when we are under sail which I am looking forward to enormously. I had numerous compliments about the boat which was very gratifying.

Thank you for all the thought that went into the design and your readiness to give advice on the forum, it is all very much appreciated and I am looking forward to many hours of enjoyment with this great big/little boat.

cheers
David
Photo David Thompson.

Hey Guys,
Getting closer.
-Harley


Hi!
Hot today.
So we went boating.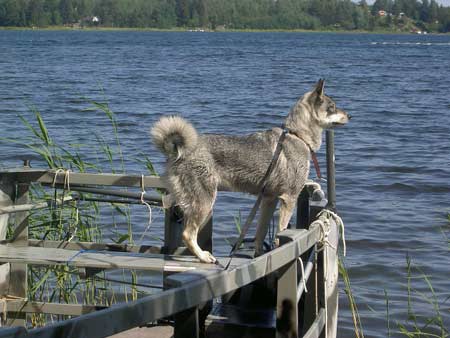 The dog has begun to swim around now. Not all elkdogs do.
Yours,
Dejan Petrovic´
Editor's Note: click HERE to read about Dejan's unusual boat.

Those of us who are always looking for a free or cheap outboard motor can relate to this ... if it seems like too good a deal it likely is trouble of one kind or another ...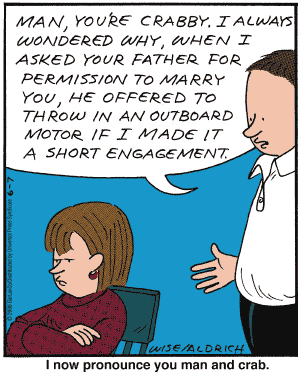 Hello Chuck,

Hope your river trip was terrific .. look forward to hearing about it.

I'm getting going. Attached are photo's of my "Boat Shop", a 12 x 20 Sears screen room.
I just sent an order for Silverertip Gelmagic to Sandra - check is on it's way. I'm buying plywood this week, compromising on exterior grade and planning thorough fiberglass outside & epoxy interior, plus annual maintenance & dry storage.

Bob Throne


Hi Chuck.
Cogratulations! Everglades Challenge 2006 with a Michalak Frolic2.
Some pictures of my Vento Solar (Solar Wind) a Cape Cutter 19' from Dudley Dix.
Regards - Sérgio Vianna.

In South Africa, yachting erases a racial barrier
https://www.imc.org.za/content/view/28/42/

hello,

This really is a rags to riches tale. It's probably the only mixed race team in the Americas Cup and they are bonding and doing very well too. These things tend to grow. Here is a link to the main story, lots going on every day.

Regards Roy McBride
CKD Boats

Hi,
Attached are a couple of pictures of the extended Weekender I'm building. It's just over a year in progress and I'm hoping for a Labor Day launch. Lots of finishing rigging left to do and still trying to come up with a name for it.
Peyton Swan

Chuck-
It looked like I only sent one picture the first time so I am trying to send you the whole file of pictures of the lightbar you helped me put together.
Those transom pintles worked well and feel a lot safer with the pins through the gudgeons to ensure they are held inplace while trailering.
Read Howarth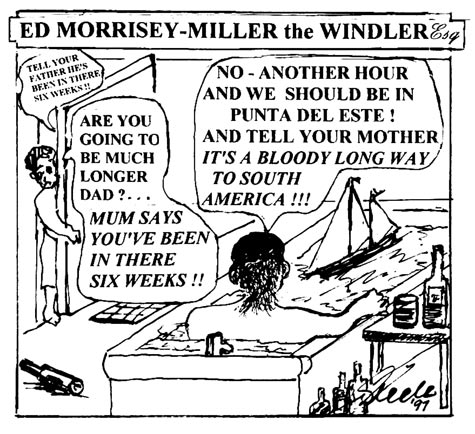 BIG BOYS TOYS CLARION
RACE FLEET LEADING YACHT
LABOURING IN VERY SOAPY WATER
OFF PUNTA DEL ESTE!
ROUTER NEWS 12 December 2005 Six weeks and two days after leaving Britain, the ketch Willy Windier' now approaching the South American port of Punta Del Este is reported by her Skipper as labouring in excessively soapy water conditions built up by crew baths' over the period.
The skipper, Ed Morrisey-Miller in a radio broadcast to Race Control said that electric fans carefully placed in the bathroom now had little effect, regular excessive blowing by him and his family had them all exhausted and out of breath, he having been in the bath for the entire voyage was out of beer, feeling cold, was in need of a shower and had suffered keel-inflicted damage to lower frontal parts of his body which were quite painful'.
He added that 'his family have been forced to shower in the homes of various neighbours and his marriage (he suspected) might be somewhat in trouble'.
-submitted by Mark Steele-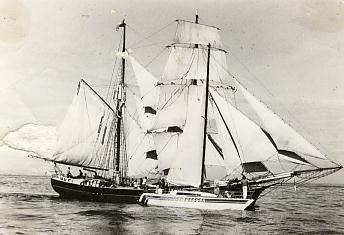 Hello,

This is in Table Bay.

The contrast beteen the two boats just amazed me at the time, still does.

I have kept this picture all these years,it was taken in 1976! The Impact is a Ron Holland design and was bang up to date back then.The shot was taken by myself and from the decks of Brer Terrapin, a 38 ft Colin Archer type design, designed by William Aiken. Mahogany on Oak framed and very well built. I did my first South Atlantic crossing on the same boat not long after this picture was taken.
Roy McBride
CKD Boats