Your Camera, your GPS, even sunglasses, have something in common - most of them sink when you drop them in the water. When I was in college I got a very nice Walkman after I saw a kid drop it in about twenty feet of water. I went home and picked up my snorkeling gear and dove after it. The kid was long gone, but I saved the Walkman.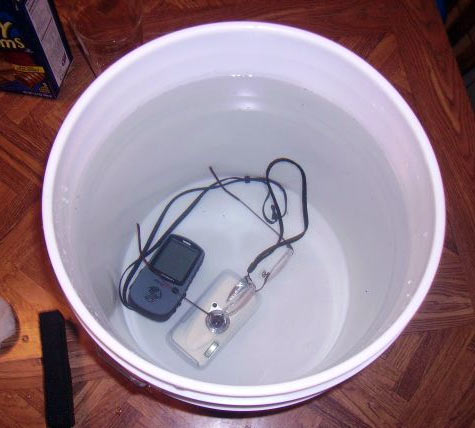 So, the waterproof camera may be able to survive a dunking if you drop it in the water, but unless you can dive after it, waterproof won't matter. It's an easy problem to solve, though. A neoprene glasses strap, available for about two bucks from Wal-Mart, will easily float your ultralight eyeglasses or plastic sunglasses.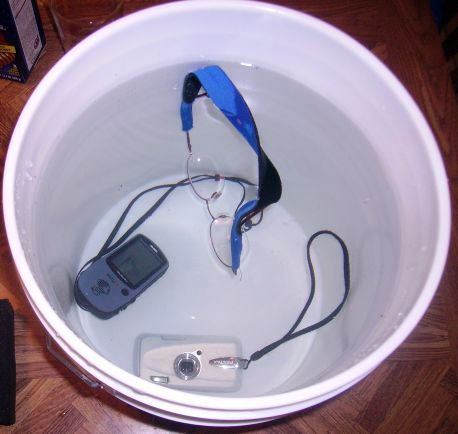 And, a piece of closed cell foam will provide plenty of flotation for your camera or GPS.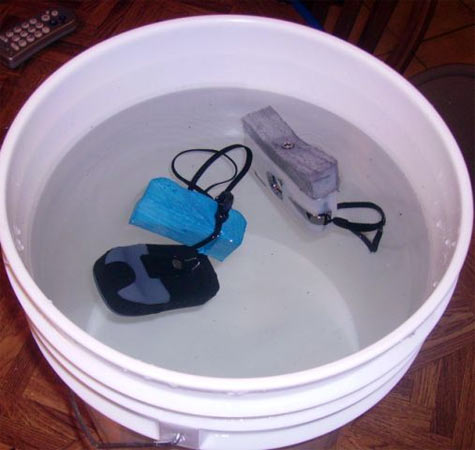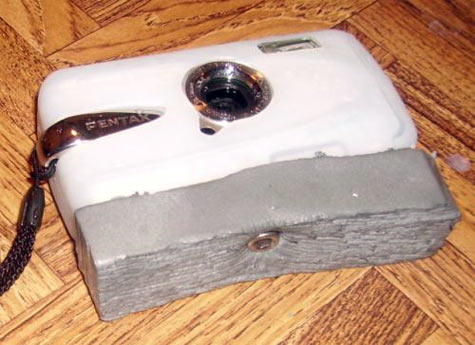 The closed cell foam is attached to the tripod mount of the camera, where it's out of the way. I should add a washer to the thumb screw to make sure it doesn't pull through the foam.

You may also be able to use a large sized floating foam key chain.

Disclaimer: You should test the flotation in a controlled environment before you drop your gear in open water.