These pictures are from Gene Lueg. His family and their new Skiff America.
First three in Eufaula at Sail Oklahoma last one in Beaver's Bend, OK.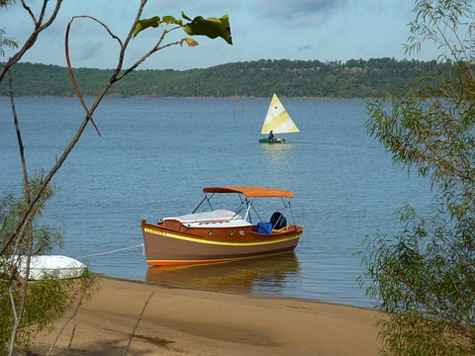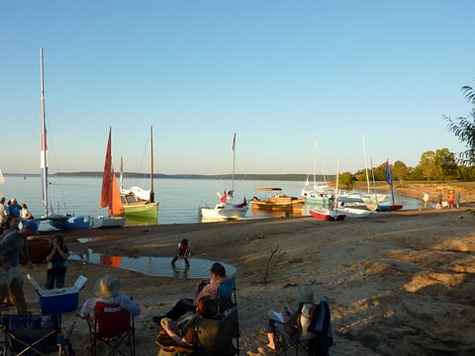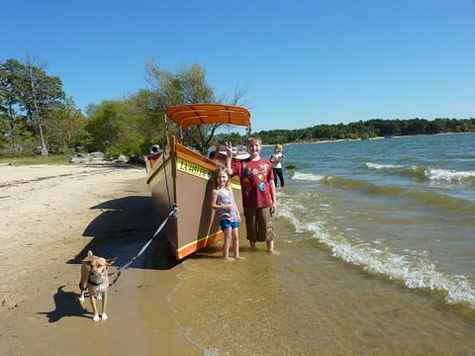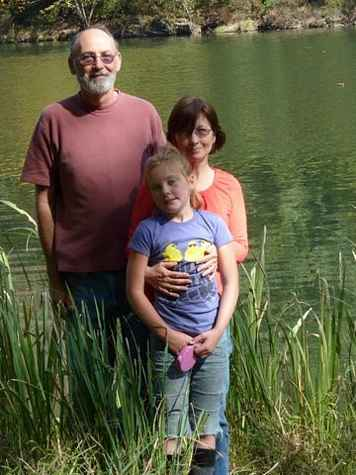 Chuck
Last week we my pathfinder "bleu noddy" hit the water for the first time! Everything went fine and despite the very light wind and a lot of rain she sailed beautiful, thanks for the design John! The break-back trailer works very nice, with the wheels just touching the water it was no problem at all to winch her back on. Just hope we get some more days of sailing weather before winter. Is this the first Pathfinder in Holland or are there any more out here?
Greetings from a very happy builder/owner of a Welsford Boat.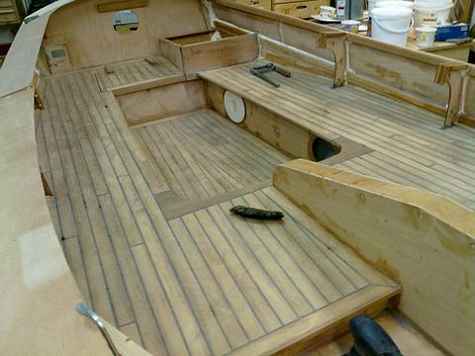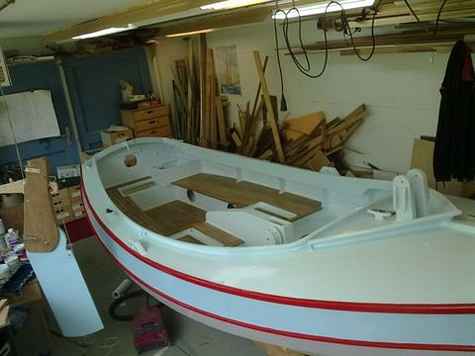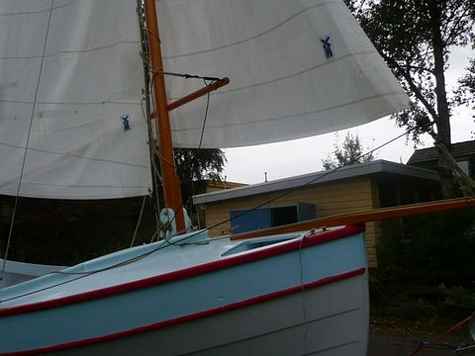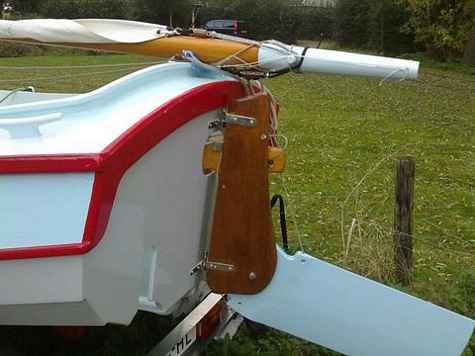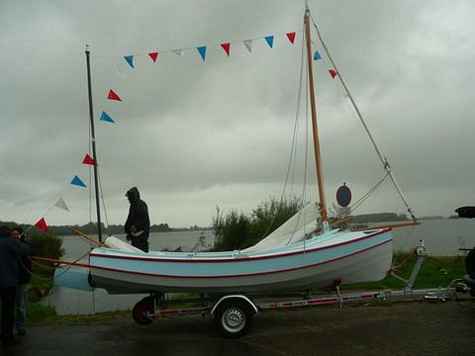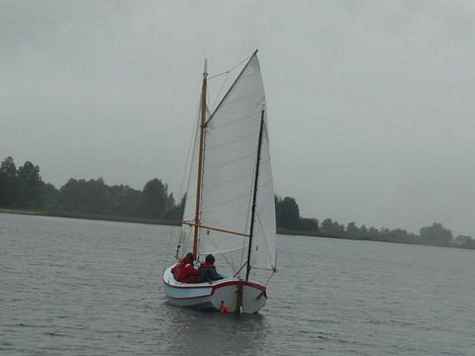 Herman Peerdeman
This June I launched my Paul Gartside designed Blue Skies. She's a 20 ft. 3in. long live-aboard pedal boat built to solve the problem of finding waterfront camping when exploring the Chesapeake Bay envrions (much of the bay waterfront is either private or marsh)...... and maybe doing that dream trip down the intercoastal waterway to Florida one fall. Loaded with a week of provisions (3 days water), she comfortably cruises at 3.5 knots. Propulsion is from a Hobie Mirage Drive. Bimini and rudder hardware are from Duckworks. She is constructed of 3/4 in. wide cedar strips under 6 oz. glass/epoxy. The project took two and a half years of (mostly) enjoyable evenings and weekends.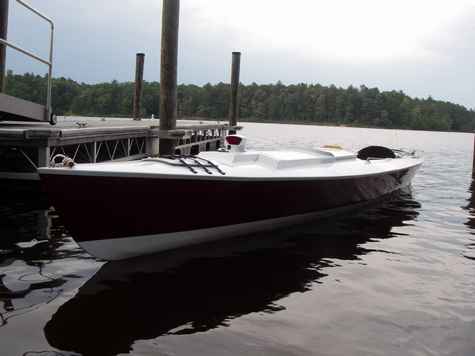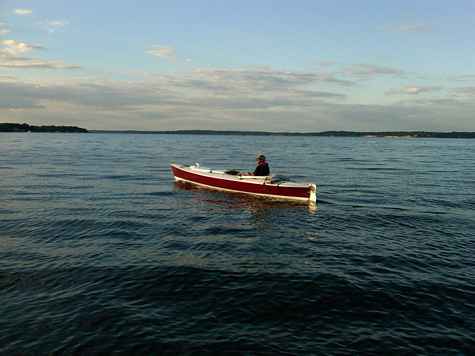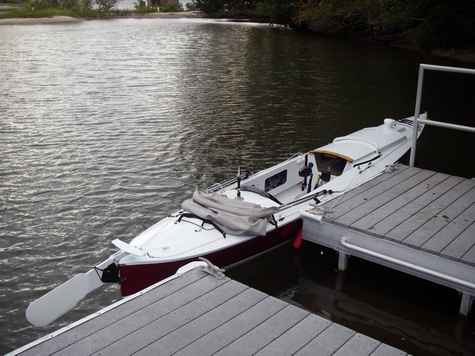 Construction photos are posted on https://www.flickr.com/photos/doooo/. Feel free to contact me at doooobrd@md.metrocast.net with any questions or comments.
Don Polakovics
The launch of SCAMP. She moved well, came through all her tacks, and was rock solid.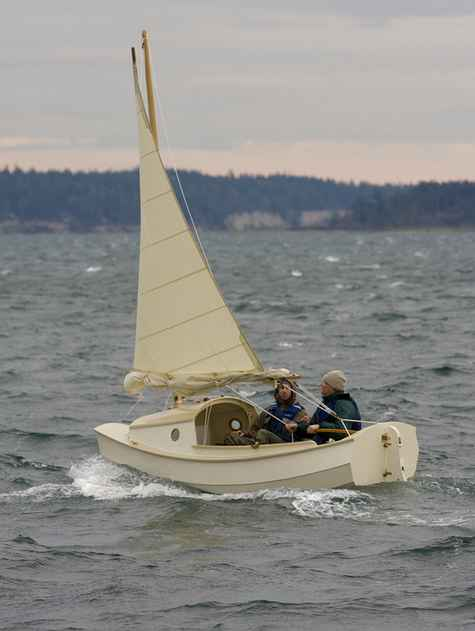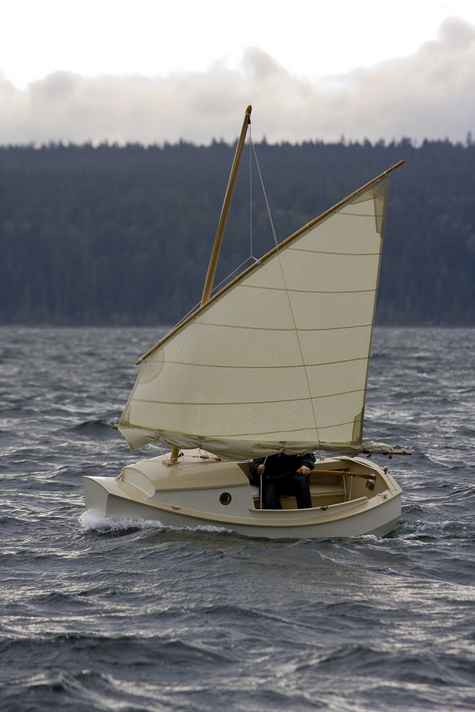 Josh
*****
Note to John Welsford by Josh HERE with more pictures.
For what it's worth, I recently built a Dubber from 1/8" luan (good one side, 3 ply, aka doorskin - $15 +/- per sheet) with non-marine epoxy coated inside and out. The inside was painted with latex enamel and the outside with three coats of spar varnish. I keep it in the garage, haul it in the van and drag it up onto gravely beaches. So far I have not seen any problems with using this material. I looked at Hydrotek but felt that it was too stiff to make the severe bends required by the plans. Dubber; 9' 3" length, 32" beam, 30# weight, capacity I adult + 1 small child. I found that a local lumber yard had the doorskin in stock.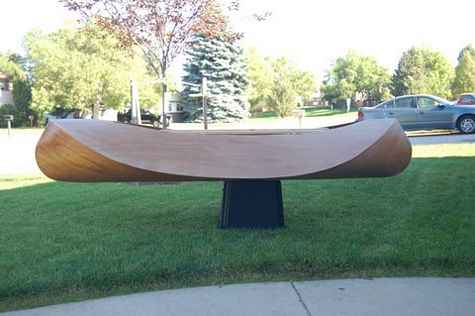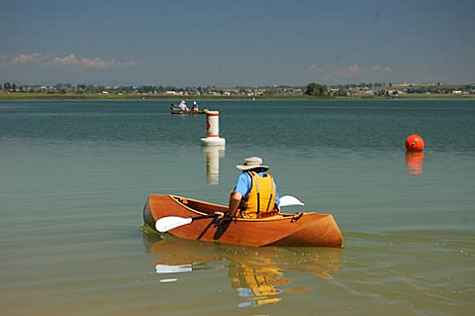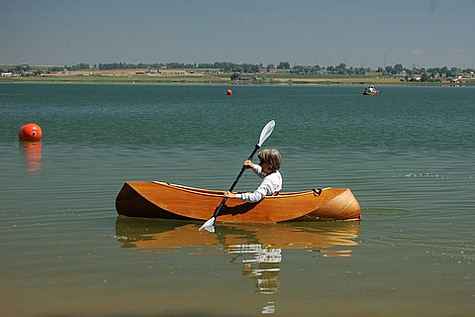 Paul

Here is the first correct built KD 860. The owner of this KD 860 is an experienced catamaran builder and a keen sailor.
On the day the picture was taken more multi hulls where sailing on the Foerde. All where bigger as the KD 860. He was sailing in the first part of the crowd, but before the wind she was the fastest boat (a surprise to me in the way).
For more information concerning the design please look at the August 2006 article HERE. The boat has not changed besides some cosmetics at the transom which is more or less as shown in the picture.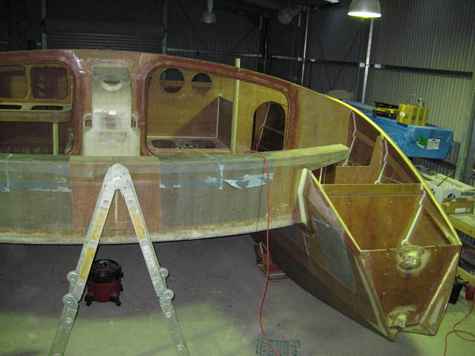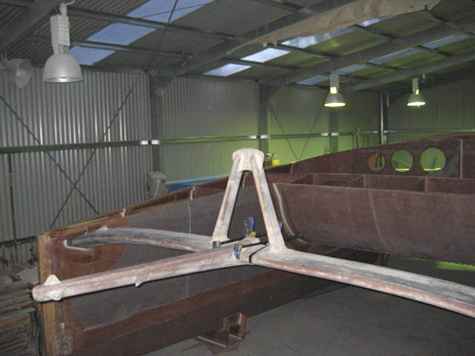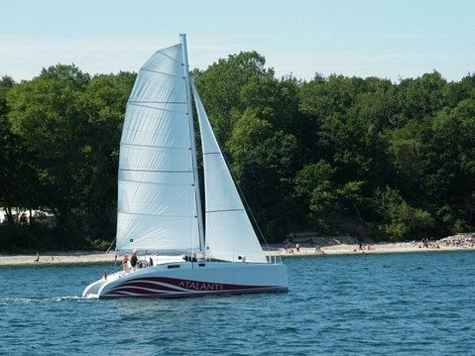 Bernd