The Build
Making the decision whether or not to build or buy was very easy for me, I found Mark through his web page, rang him and with a great deal of enthusiasm he explained how easy it would be for me to build the Mushulu 12 or 14. The cost of building was also very cheap and you also had the excitement knowing that you will build something with different shapes, sections and curves and once built, it will float! As a carpenter this all gave me much excitement and I was ready to start.
To all of you reading this, I can honestly say that the build was very easy. Anyone who is good with their hands, who is patient and wants to achieve a high quality product will find this project very enjoyable and complete it with ease. When I had the entire boat formed and glassed, I decided that I wouldn't just paint the boat. I would detail it with as much exposed timber as possible. The bulkheads would be in clear veneer with solid edging with solid doors, the front seat and anchor hatch would have inlays in a contrasting colour and the boat would have a sole with contrasting colors. Also the rubbing strake would have timber inlays and the entire boat would be a pearly white color with as much chrome as possible, as it had to look like it was made for a classy yacht. This I hoped would make it easier to sell. The things I didn't enjoy as much as others was obviously the sanding of fiberglass, but all in all it was very enjoyable. It would be great to be able to build full time, not part time as the stages would be completed faster and certain elements would be cheaper.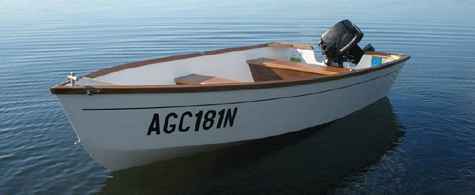 For the next build I intend to build two boats at the same time as this will save me time and money. I will be ready to build a larger vessel as the build stages of this boat carry on to the next one.
And to my good friend Mark, we haven't yet met face to face, but I'm sure we will one day. Just so you all know when reading this, Mark is not just someone who you buy the plans from. He is the person you will be able to contact at any time and any day regarding your build. His web page is full of information and each boat has its own build stages of previously built boats. So when you start out building, you are surrounded by photos of each stage of construction and with your plans in your hands, you also have a visual library of the construction stages. If you still need help, you can just call him and he will explain everything so that you understand! This makes it so easy and stress free!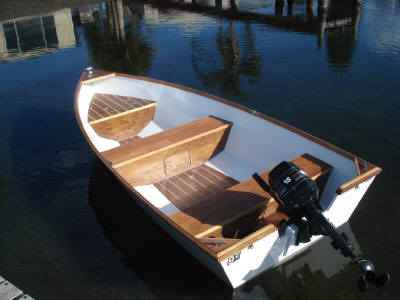 Having been very busy with other commitments, I finally finished building the Mushulu 12 and set of to the Hawkesbury river boat ramp to launch my boat. It was my birthday and we had booked a house on the Island Bar point, so that we could launch and use the boat as an exiting transporter and fishing vessel for the weekend.
Unfortunately, the weather was very windy and rainy, but we had to launch her and get on with the day.
A couple of old sea dogs were cleaning their catch beside the boat ramp, and commented that my boat was too small for the Hawsburry and that the boat seemed out of proportion to its length. I polity answered back stating that I had built it myself and that it was a certified vessel. They briefly smirked and watched as I launched her into the bay.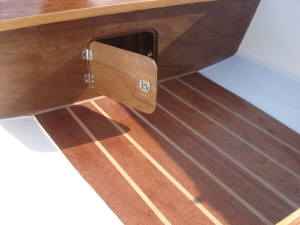 When we had all the food, wine, fishing rods and my beautiful girlfriend on board, I started my 15 hp merc and let it rip, she went onto a plane straight away, and it felt so comfortable and great to handle.
I turned around gave a few circles around the old sea dogs and past their old dirty tinny, and asked them what they thought, they were all surprised and had nothing to say, I understood why, I had build a beautiful boat, had a beautiful girl with me and three days to enjoy my boat, I was in heaven !
Thanks Mark!
Tom Macens.