This time we have the following boats:

I wanted to share the launch of a new Mayfly 12 rowboat. The construction took nearly four months. I went through several sets of broken gunwales before I finally decided it might be worth while to just follow the directions. The heat here in Texas also delayed things a bit. It is hard to work with epoxy when its 105f in the garage. A big thank you to my wife for her patience and assistance. This is my third boat building project, but it is the first one to get finished. I do plan to move forward with the sail conversion. Hopefully this fall.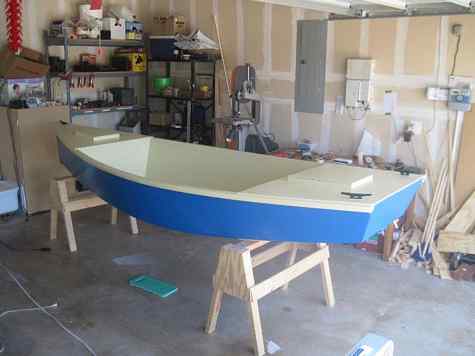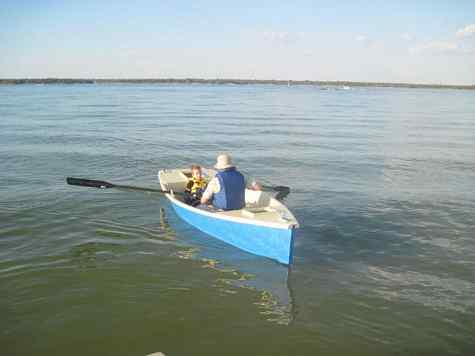 Matthew
Ft Worth, TX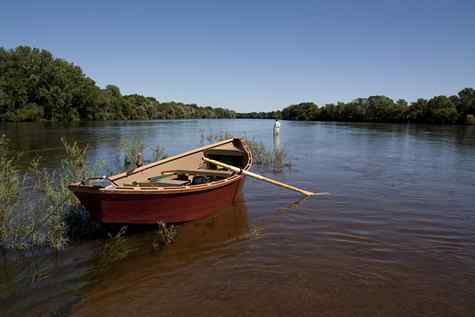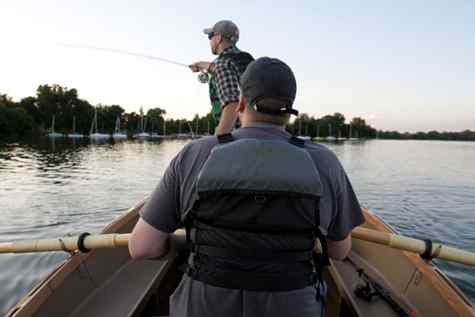 It is done and working great. Couldn't be happier. I learned a ton on this one... I think the next one will go even better!
Here is a photo or two.
It is a modified (expanded slightly) version of Paul Butler's Clark Fork Drifter.
Greg

Thought you might like to see the SOF Egret at Fishing Bay Va. On a very glassy day. Heat shrink Dacron with Corey Friedmans 2 part poly.
How do you like the grab handle? It's my Dads old Indian head pipe. Filled it with epoxy, a little shaping. A dowel running through it attaches it to the Stem...Cool huh...?...I like it..haha
Very stable and responsive. I put a somewhat traditional skeg on it. That helps a lot when using a spinker sail (wind paddle), riding waves and weather cocking. Can't turn nearly as well with skeg. Hey it's a 176ft SOF sea kayak. Not goin to be in rock gardens. Tracks like an arrow. Love this yak. Really want to build a baidarka.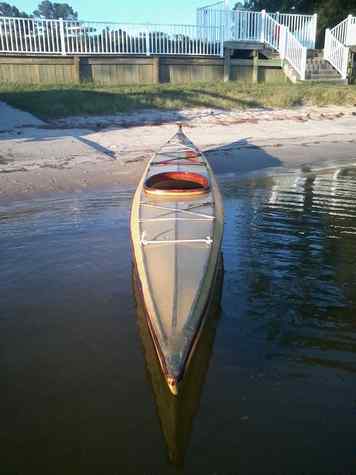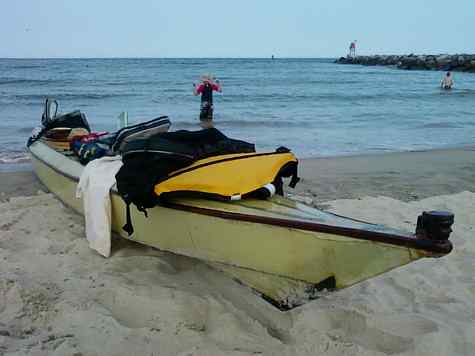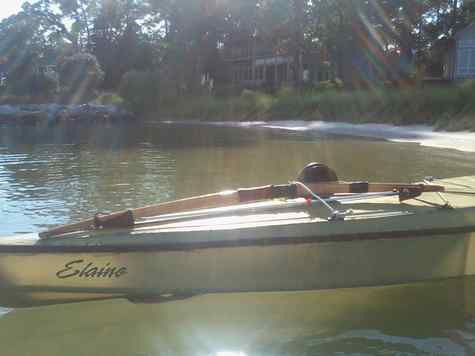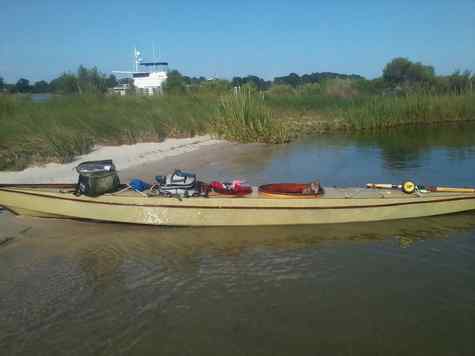 Steve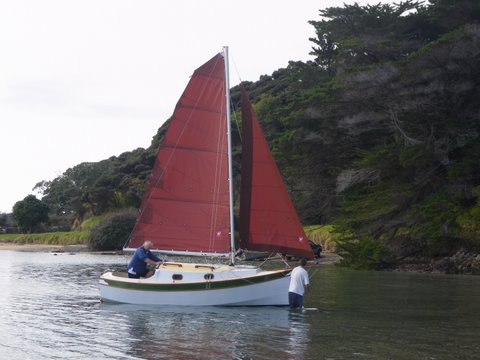 This morning I received this email from Bob Denham who lives in New Zealand's fabled Bay of Islands.
Hi John, A few launching photos of Prana - our pilgrim. We had a great day. I was surprised at how well she sailed. She seemed as responsive as our previous pathfinder. Can't wait to try her in a bit of a sea. Bob
He and I have a long history. He's built a Pathfinder before this boat, loved it but wanted a cabin, and I suspect that an empty workshop is contrary to his nature so wanted something to build, and when I published the plans for my Pilgrim design he asked me how it would go with a simple cabin added. I did a quick measure up, Bobs quite tall, and yes it would work.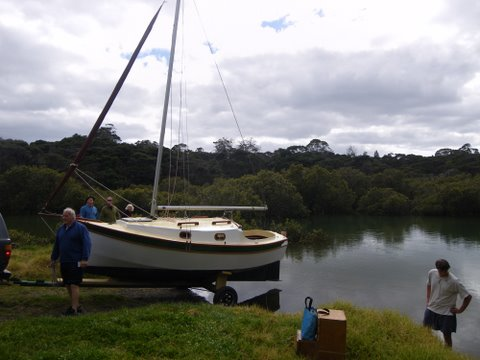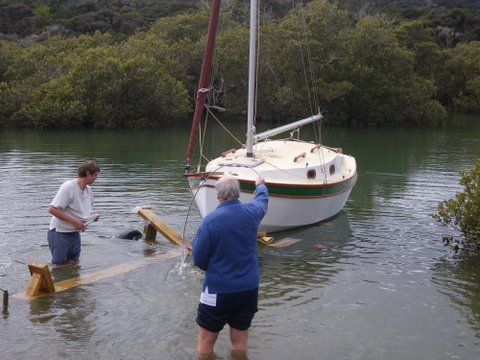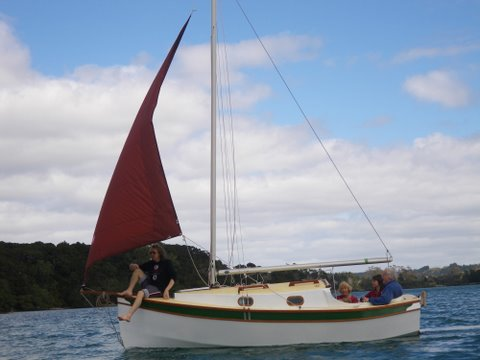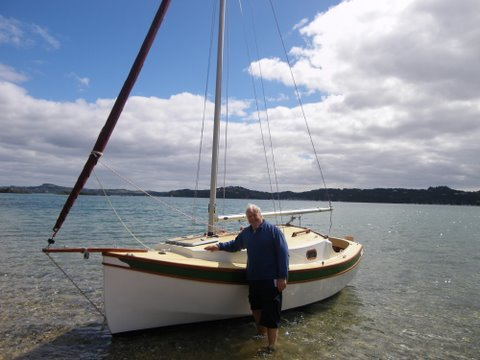 I've had occasional updates along the way, and just today, the Monday following the first day of our Southern Hemisphere spring, these pics arrived. The cabin looks nicely in proportion, has space a plenty for two to overnight, the cockpit is big enough for her usual crew plus grandchildren, and the report on her sailing ability very encouraging. Well done that man!
John Welsford

This is a letter to the designer, Warren Messer, from a builder happy with the design.
Dear Warren,
Thank you for your excellent design and for the useful hints. Here you can see various building steps, the finished hull on board and navigating with my Belgian malinois. By the way, it still lacks one step: white smooth Treadmaster over the seats; white diamond Treadmaster patches on the floor. (Sheets cut and ready, but no time for gluing before cruising - shall be done in autumn). Exaggerating, I made the gunwales almost 7 cm thick: rock solid. With my 6 hp Yamaha, it planes with me, my wife and two 40 kg dogs (smooth water, of course).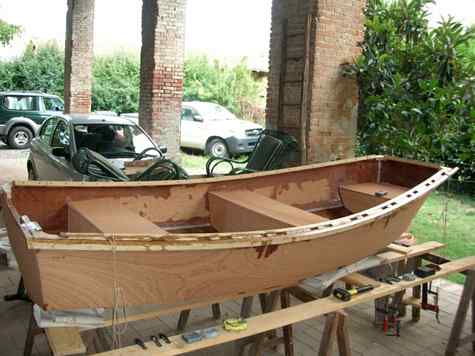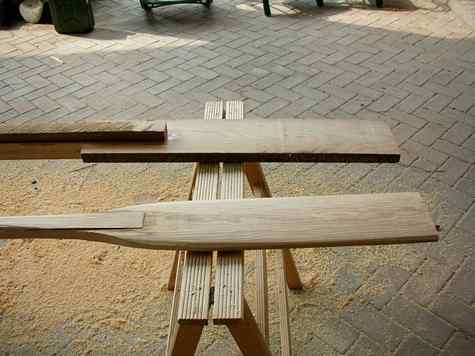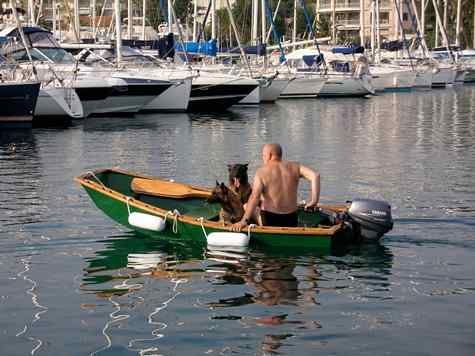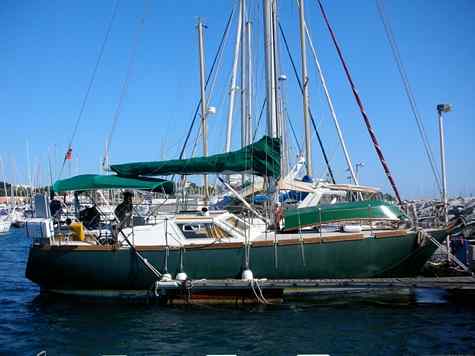 Inverted on deck, gives air and protects from rain the dinette and front cabin ports. Tows very well. Best of all, is very dry, much drier than an inflatable dinghy, and the full bow rides high even crossing the wake of big motor yachts. Please feel free to use the photos if you like. Here we are in S. Raphael, South of France.
All the best,
Fernando

"The Boat" The world's safest, motoring, sailing, rowing dinghy. It is unsinkable, easy to power, great to row, will sail in 6" of water, fishing machine, freight hauler, hunting boat cruise capable and water edge launchable.
Five bottom rails for bottom protection.
Fenders for topside protection and positive flotation.
Store boat and trailer in garage upright out of the way with no storage bills.
The rails let you attach the seats any where in the boat. This opens the whole boat to whatever you want to do for the day.
Sunbathing and fishing at the same time.
Fishing or rowing?
Freight hauler.
Sailing?
These are the plans for The Boat as shown below.
Water edge launch with dry axles, boat rides up front rails on to trailer.
The Boat started as a model.
The jig is the pattern and mold for both sides, it holds chines in place at the proper curve, a bead of urethane and staple the plywood every six inches with stainless steel staples and the rails are laminated to shape in the mold.
It has served me very well with heavy use year around for five years. The only change I would make is to add four inches to the heights in the plans. This could be laid out with the same amount of plywood. The reason for this is that myself, wife, dog and a huge amount of gear use The Boat.
Doug Peterson