Attaching the Decks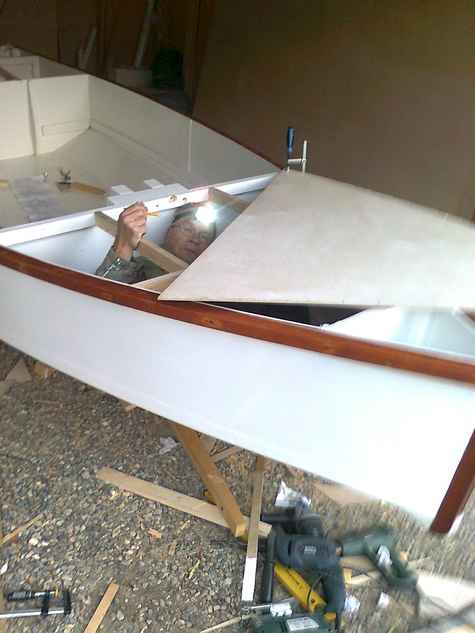 It looks like I could make the boat ready for a test sail before winter. I had to postpone my hunting trip due to my flu and the leg injury of my Irish setter. I´ll go next week and after that the weather will vary around the freezing point. I will then attach the decks but how... Epoxy won´t harden.
Matti
---
---
Massive Balangay 'Mother Boat' Unearthed in Butuan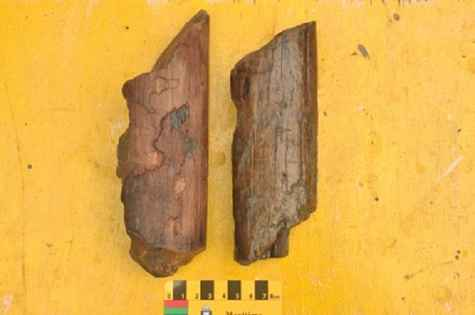 ...about contemporary with the Vikings...
UPDATED The largest sailing vessel of its kind yet discovered is being unearthed in Butuan City in Mindanao, and it promises to rewrite Philippine maritime history as we know it. It may be centuries older than the ships used by European explorers in the 16th century when they first came upon the archipelago later named the Philippines. The discovery in Butuan suggests that seafaring Filipinos were much more organized and centralized than previously thought.
John
---
Caprice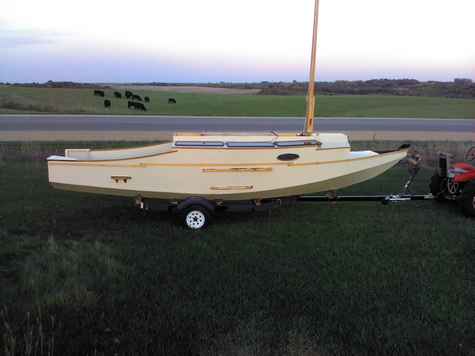 My Caprice is getting closer to being ready to sail. I'll probably just be motoring this fall because the yard and boom aren't even started. I just added 45 Watts of solar panels to keep the battery charged. I'm planning to have it in the water soon, and I'll send more pics then.
Luke Suthers
Monroe, WI
---
What to Build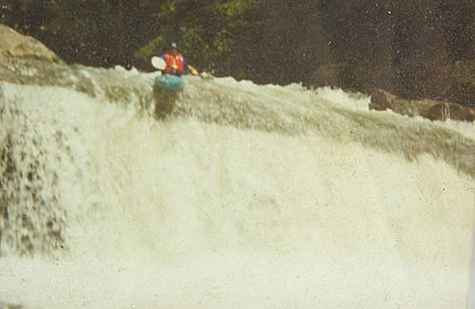 I'm poking along deciding and designing what I want to build. Current thinking is along the lines of John Harris' Faering Cruiser but with sitting headroom and self righting capabilities. I'm cursed by liking almost every small boat I see, so I get diverted. Years ago I live on a Cape Dory Typhoon for about a year and sailed her from RI to the Bahamas. Then I lived aboard a Vega 27 for 10 + years and then a 25' sharpie of my own design for much of another year. I also have some experience in very small boats.
I have a tentative deadline ... If I can't decide by Christmas I'll build something like Colin Angus' cruising rowboat so I can be on the water next summer.
John Conneely
---
Another "Stray"
And, so it begins. Again.
I answered a CL ad for a 45 year old Fiberform w/in-line 6 & Mercruiser IO. My "plan" was to trash the boat & stick the drive train into Old Salt. Until I figured out just how BIG and HEAVY that apparatus really is.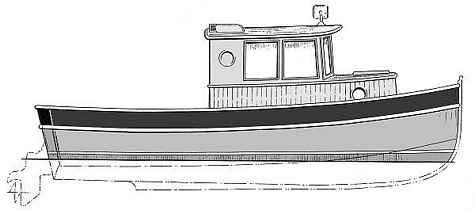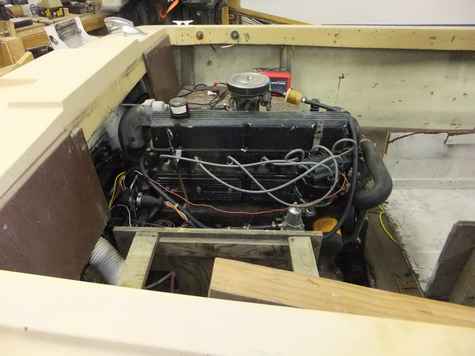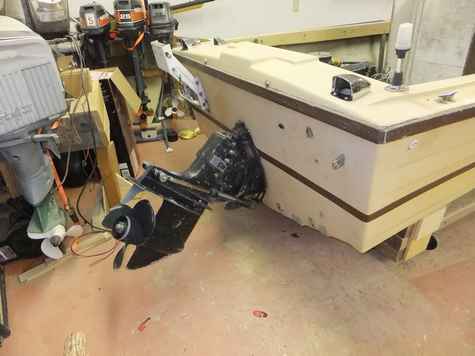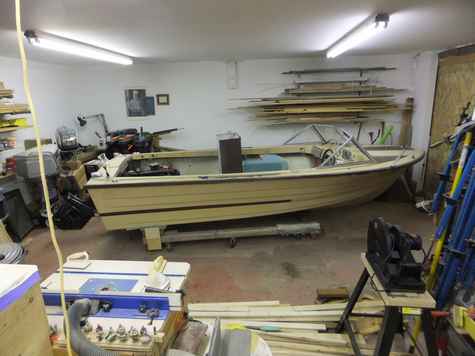 Naturally, I'd already gotten the RV storage stalls packed to the very margins with boats and trailers, for the oncoming winter. Naturally, the shop was already occupied with this Building Season's projects. Naturally. So, it was with a great deal of work, head scratching, and angst; that there are now 5 boat-trailer combos and a Chevy van stuffed into a two stall RV shed space. An 18 foot IO is on the building cart in the shop. A new-to-me trailer (w/surge brakes, no less) hidden in the bushes. And, sadly, the foundation hull for the full-sized shanty-project that keeps getting superseded, is on the lawn and awaiting salvage of what can be salvaged, and then demolition. And, of course, Old Salt is still awaiting a heart transplant. But.
I now have the bones for a full-sized version of Shenanigan. With about 150 horses to push it. With regular gas through a simple single-barrel carb. Everybody NEEDS something to keep 'em outa' the bars. And, it really shouldn't be sooooo hard to get built. All I gotta do, is.
Dan