OzRacer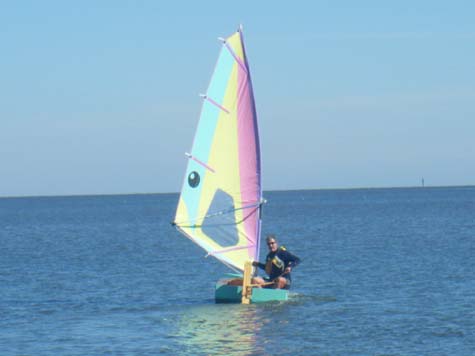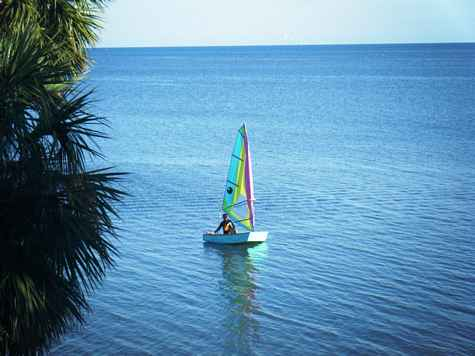 I have attached pictures of the OzRacer that I completed about a month ago. She sails great with the vintage windsurfer mast, boom and sail! I'm leaving her in Cedar Key when I leave in April and may try to come down and sail her in the small boat gathering. I just altered the tiller to make it convertable to a push/pull tiller so I can sit on the floor and sail.
Bob Piscura
---
8' Boat - Flats Rat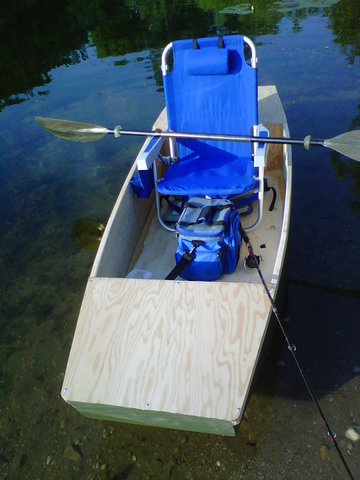 It floats - no leaks. Check out that comfy seat!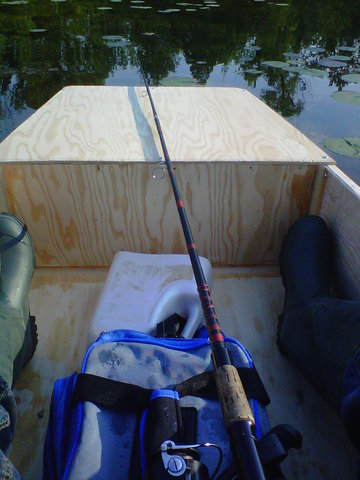 Fishing mode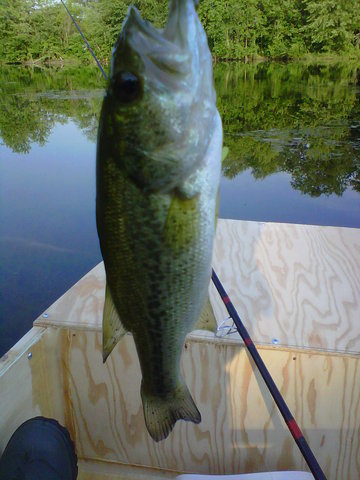 The first fish after only a few casts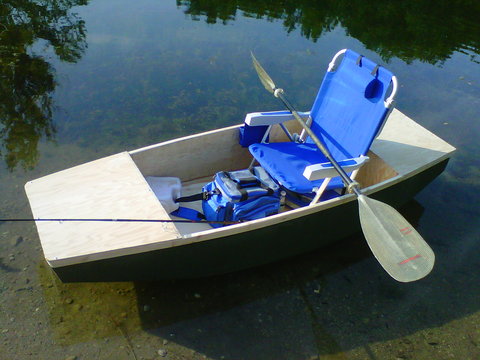 Works great with my double bladed paddle.
This is an awesome pond boat! I've built lots of little boats but this one is going to get a lot of use. For one person fishing on the local ponds and small lakes, this one's going to be hard to beat, especially for the price of materials!
Kelly