SUP
I built an SUP over the winter and recently got it in the creek. My own design - 11'8" X 33 1/2" X 4 3/4". It's good exercise and great fun. I named it "Mr. Natural" after the old 60's comic books (not after the wrestler!).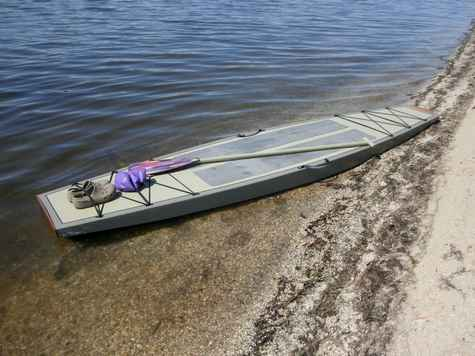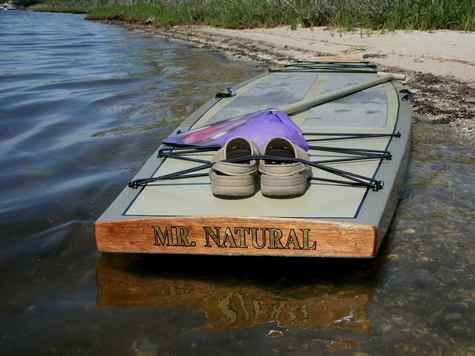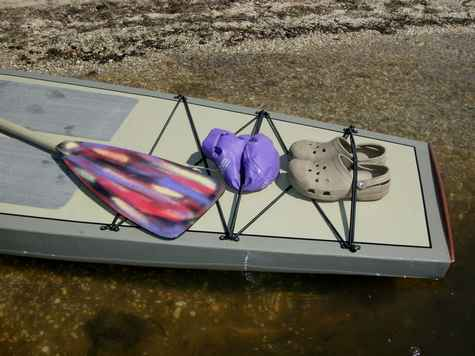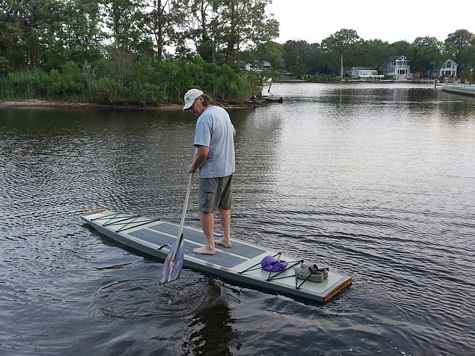 Jake Millar
---
---
PT SPEAR LAUNCHING in Port Townsend
The PT Spear, one piece PT11 design is now official and kits available. This was such a Port Townsend moment; A dinghy launching with flowers and bubbly, great friends and even a blush causing speech in the drizzling rain. All that was missing were the bagpipes!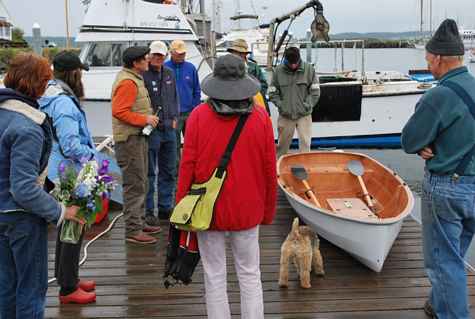 A Port Townsend dinghy launching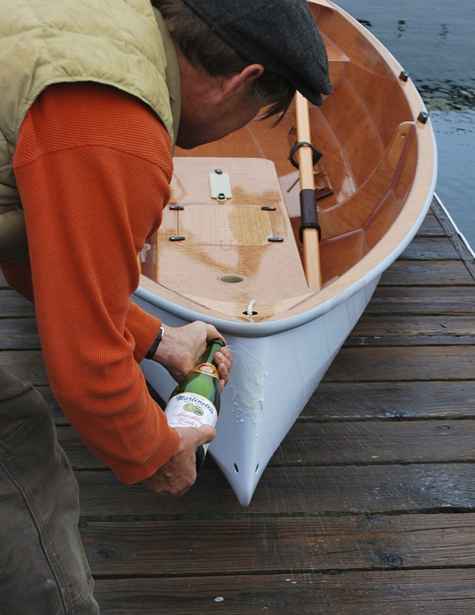 Christened 'RASCAL'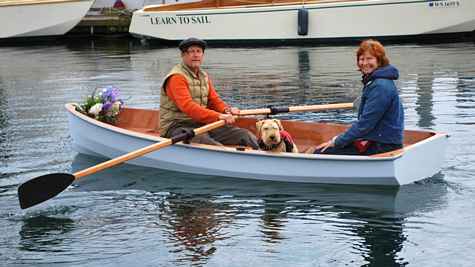 Happy owners
---
SOF Yost Sea Pup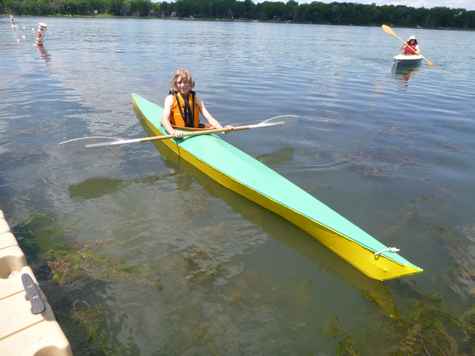 Here's a photo of a SOF Yost Sea Pup I built for my son that was splashed back in June. Built to Tom Yost's free plans from plywood and pine, and covered with 8 oz. polyester and Rustoleum paint.
Joe
---
Little Boat Launch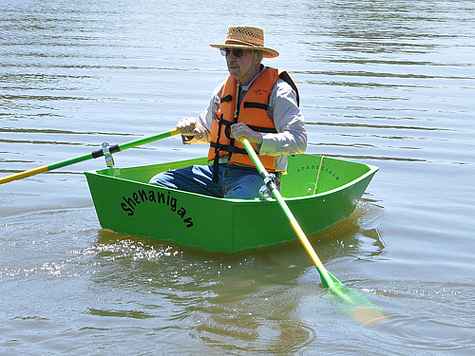 Yesterday some of the Coots helped launch an unusual little boat. Did I say little?
And some video.
The spot is three connected ponds that used to be gravel pits, under the I-5 freeway south of Albany. Doesn't sound very inviting, but it's really a pretty nice spot for little boats. :o)
John