Launch of "Shorebird"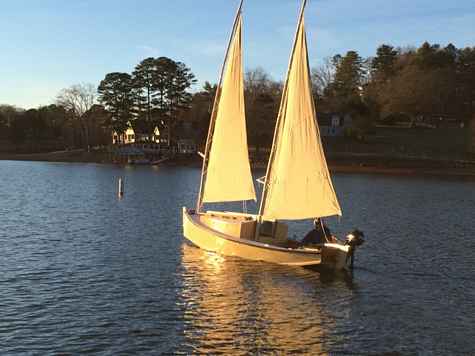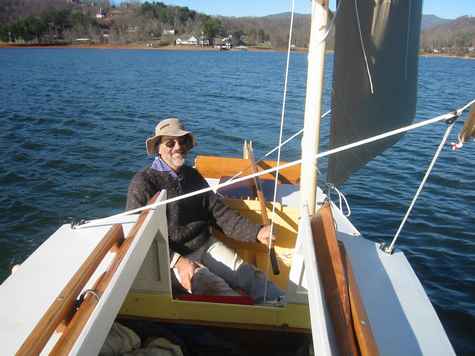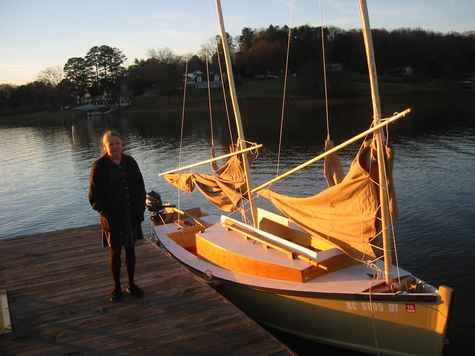 Attached are photos of the finished product, launched last Wednesday. It was a 14 month labor of love and the satisfaction is great. I had a plan for the hull panels and bulkheads. I diverged from there and designed all the other features including the cabin the keel the centerboard, the rudder, the masts and sail plan. It sails, rows and motors. I have a soft cover over the hatch for sailing and a hard cover for trailering. I look forward to an extended vacation in southwest Florida beginning next month and ending around my 60th birthday in February!
Thomas Willey
---
---
A Cut Down Lazy Weekend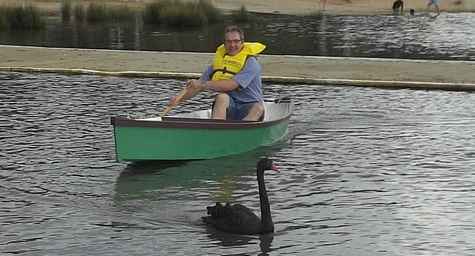 Launch day photos - The Lazy weekend canoe has been lazy weak Ianed.
www.instructables.com/id/Simple-canoe

Ian
---
Mayfly 12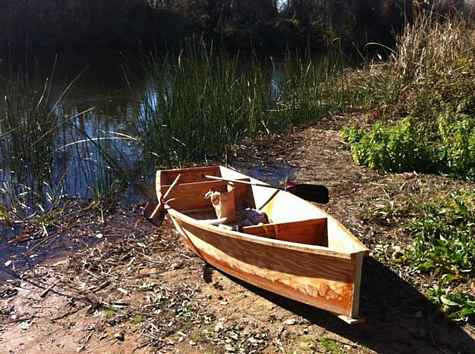 ---
Scamp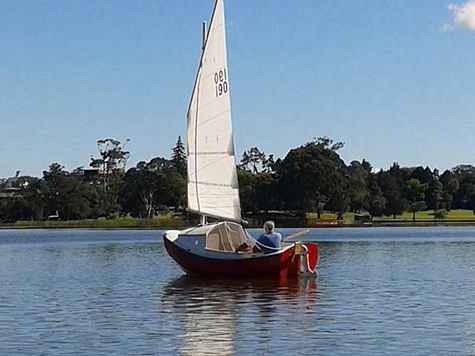 John Welsford takes one of his SCAMP designs for its maiden sail on Lake Rotoroa, Hamilton, New Zealand today :)
Paul Mullings
---
Michalak Mayfly 14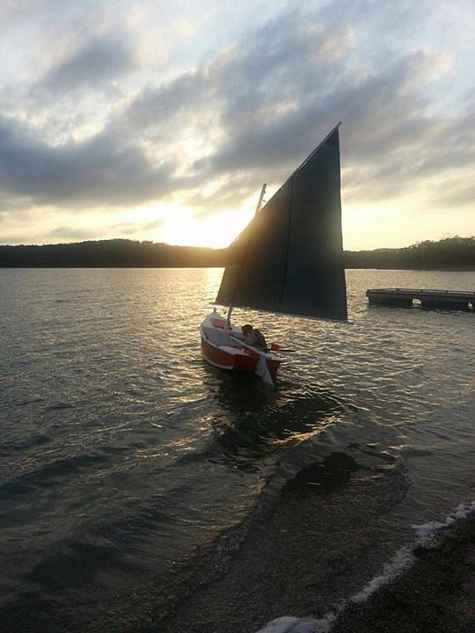 Michalak Mayfly 14 maiden voyage. Everything went well, special thanks to Chuck Pierce and Chuck Leinweber for technical expertise and moral support. Can't wait till June!
Brian Graham
---
Don't forget to join in on the discussions on our Duckworks Magazine Facebook Group.