Here the next ECOnomy cruiser 7.5 which was built, this time, in India. Unfortunately, at the day of the "splash" there was almost no wind. But the people on the boat are happy and this is was counts. The area where the boat was built is a bit restricted so getting the boat out was not an easy task. Nevertheless, the boat workmanship looks great.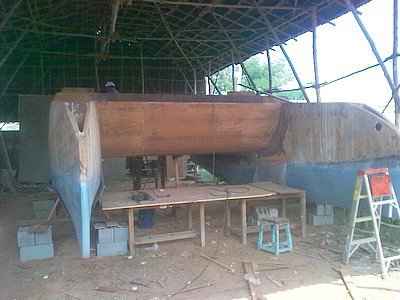 ECO 7.5 under construction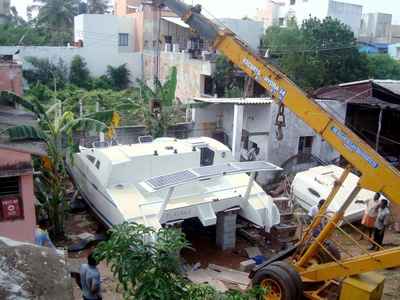 Interesting job to get hear out from this place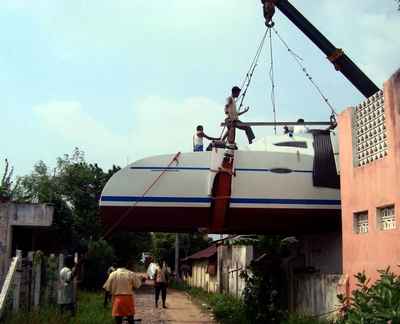 Almost out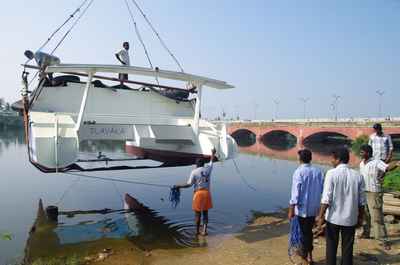 Ready for the splash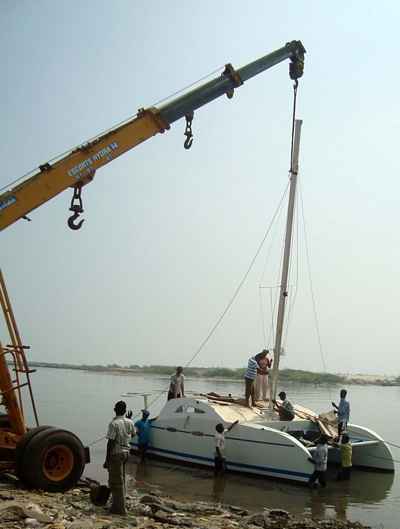 Stepping the mast
Here some impressions from the inside.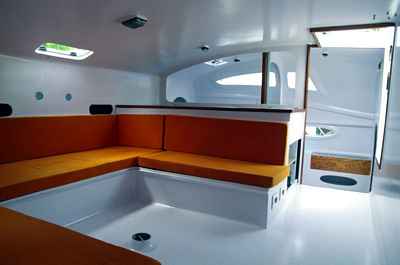 View saloon to starboard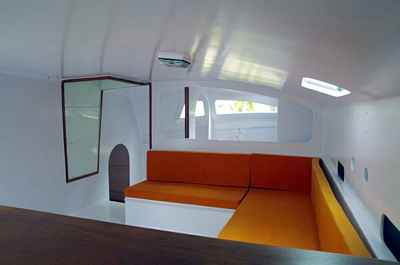 Saloon view to port
The pictures give a good impression of how big an catamaran with a length of only 25 feet (7.50 m) is. As a designer I am very pleased with the result.
Bernd Kohler
---
---
TriRaid 560
It is a TriRaid 560 which just sailed Dec 7th 2013. Sailing weight is 192 lbs with one mirage drive and uses a Hobie TI mast and sail and folding arms. Design work is Klaus Metz at info@metzboats.de  I am very happy with the performance so far and with the support from Klaus.  It is a Expedition trimaran built for WaterTribe type events.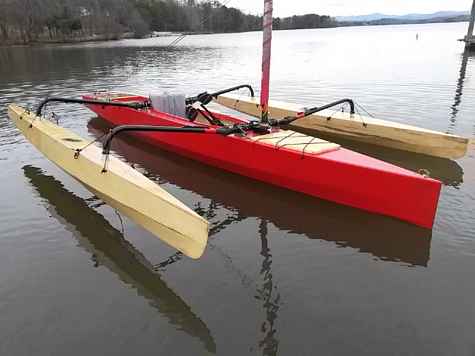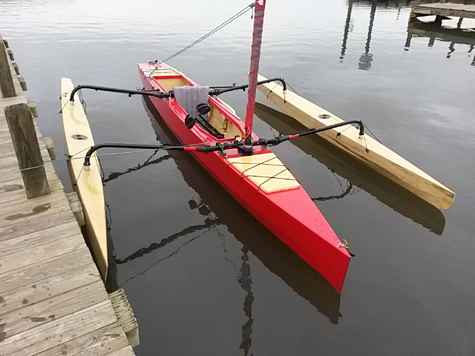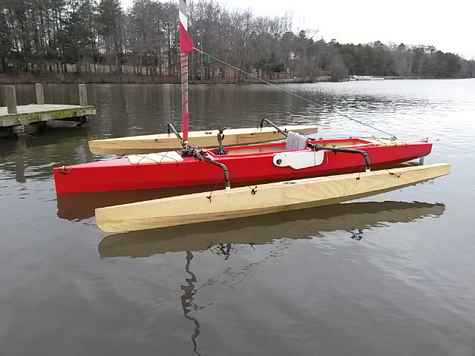 The plan is to sail it in this coming UFC and it was pretty much designed for that race. I think Klaus may offer it up as a slightly more capable boat than his current Trika 540 which is a very cool cartopable trimaran. That is how I got in touch with him originally. I bought those plans and they are really very good, some of the best that I have seen. Then we got together and that is how the TriRaid 560 came about. He has designed other boats as well. His website is www.metzboats.de 
Roger Mann
www.rogermann.org 
---
Project Update
I am just about finished. I'm going down to the BMV for my registration next week and dropping off my 4hp Johnson for a checkout, since it has been in storage for 3 years.
I finally settled on a name for my boat - Doodlebug. 10-1/2ft long and 56" wide inside the cabin. Rear seats are 30" long and angled for a better view under way. One adult or two kids per seat. I started with a simple idea two years ago - I wanted a small shanty type boat under 12ft long (lowest registration rate in Florida). I kept looking at the pictures of the Michalak Dockbox and figured out how to cut out a small corner section from a sheet of plywood 20" deep (and about 30" long) with an angle, that would become the cockpit by fiber glassing it to the other end.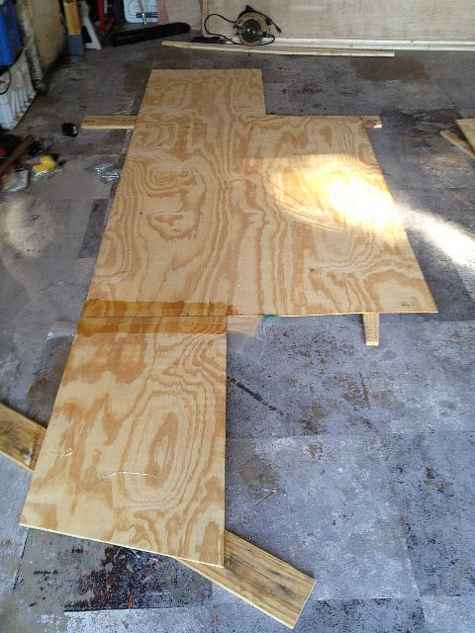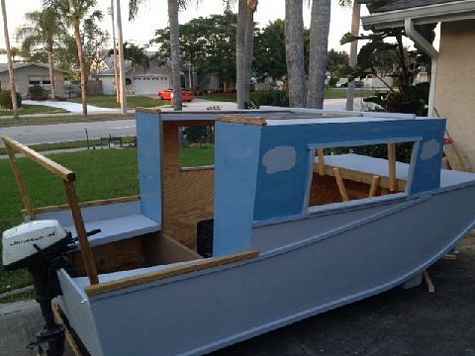 What I ended up with two years later - the Doodlebug!
Thanks again for your epoxy, cloth and tape- I have just enough room inside for a sleeping bag for campouts.
Mark
Cape Coral, FL