Older. Wiser?
Tools, machines and appurtenances
Strewn among
Pegs and shelves and boxes.
The lessons of a thousand hurts,
Big and minor;
Etched upon my impatient memory.
Cuts from slips, scars from falls.
Breaks, and sprains, and worse,
Have left their indellible calling cards.
Their message is simple.
There IS a way to do this thing.
I really should know better.
I really shouldn't try it alone.
But, the tools are someplace else.
The pain isn't so bad today.
I'll be careful, I'll even wear my gloves.
Besides, I used to do this on a 30-foot ladder.
I used to do this all day.
Never took a break, never even got winded.
I really figured, "I can do this."  Like, I always did.
--Dan Rogers--
---
---
Marlinespike Videos
Chuck
I am looking forward to possibly having a team of Elissa crew for the Texas 200.
I am putting together some traditional rigging/marlinespike skill videos and pdfs HERE. I am hoping they will help folks trying to learn wire and fiber splicing, seizings, etc.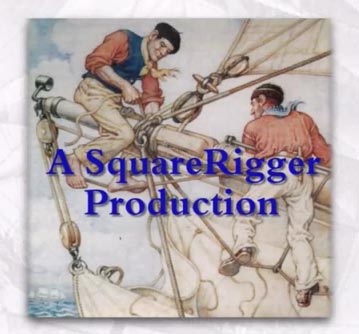 James L. White
Director
Texas Seaport Museum / 1877 Barque ELISSA
Pier 21, Number 8
Galveston, TX 77550
409-763-1877
409-763-3037 FAX
www.tsm-elissa.org
---
Elissa Tour
Sandra Leinweber's story of their tour on Elissa, (Duckworks Magazine, 23 Dec) down Galveston-way, brought back a special personal moment for me.  Different ocean, different ship(s).  Same magic!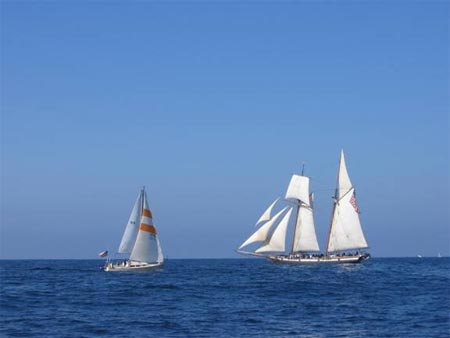 One-in-a-million shots. That's me, and my little boat, Plum Duff, on a lonely ocean first alongside Californian, and then the special prize, Star of India.  Somehow, nobody else was out there with them that day.  Except for Jim, who was not only sailing his own boat loaded with then-kids, but got these terrific telephoto shots in the bargain.  It's been at least ten years.  Still, a wonderful day to be a sailor.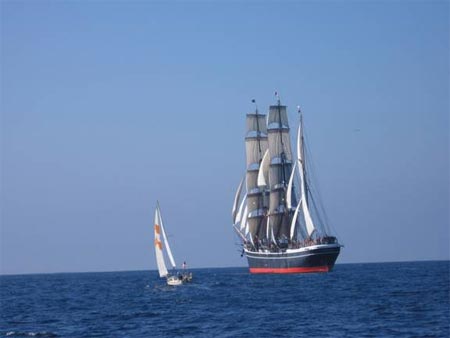 Californian was built using period technology, on the beach across from the San Diego airport.  Star of India is the oldest steel sailing ship still in commission.  And, there I am actually overtaking her, while they are out on one of the extremely rare underway days.  Just the two of us.  Nothing in the background, except, Japan.
Dan Rogers
---
---
A Christmas Eve sail
Been putting together a Uffa Fox Javelin 14' , converting to a balanced lug. Made up a poly tarp sail, somewhat along the lines of a sail loft might do. After receiving the book, the Sailmakers apprentice, I see I was bit delusional.
The centerboard pendant needed attention, of which I was aware and planned on attending to while on the water. The strong north wind denied my using the desired dock so anchoring out was a viable option.
Should I sail to the city marina next or take care of the centerboard?
For some reason,this time, prudence prevailed. It was quite simple really, if done correctly.
I anchored and tended to the centerboard. While there I'm noticing other, no's, that need attention as well.
Problem developed going back into the ramp area. That centerboard was jammed and would not extend as far down as needed and that strong norther was still blowing straight down the chute I had to go. Upwind. Not so bad, I can do this, if I don't miss a tac. I missed. Three times into the commercial dock, once into the broken concrete, up I go and push off, me on the rocks. Exciting stuff , eh?
Away safety, clambering in over the side, the boat accelerates, and the sail pulls the main sheet through the deck block the captain had for gotten to tie in a figure eight, to prevent that very thing. With the main sheet now dangling 12' feet off the side, have to go forward and muscle the boom, push tiller first, and miss my chance.
I'm flying now. Still in the chute, heading this time straight for that broken up concrete. A drop anchor thought comes to mind, go forward and do. Snub-up 8' feet from disaster. The sail boom and yard had cross over in front and are now on the wrong side and in the water, having let go the halyard. Gathering them up and back across the bow I notice a power boater standing by.
"Need a hand?", Naw, everything's cool, I answer in my mind. Out of my mouth comes a, "Yeah, I'll take a tow."
I didn't make eye contact with anybody going back in.
Merry Christmas
.........michael j beebe=
---
Christmas Afternoon
Chuck, here is a short poem I wrote to send to my family, freezing back on the prairies in Alberta. 
Afternoon Christmas, and out on the lake
I was the only one stirring; not making much wake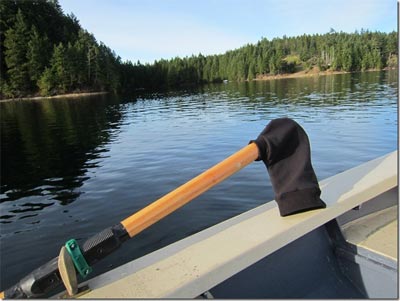 My mittens were hung on the handles with care
Keeping my hands from the cool winter air
Then into the sunshine, I rowed with my dinghy
Loving the day that felt warm and springy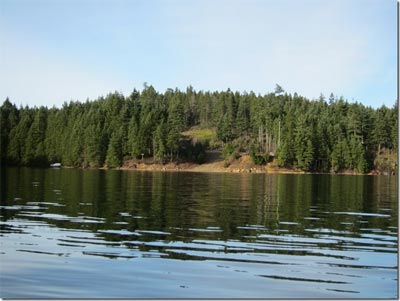 No jet-skis nor wakeboards to shatter the peace
The treasures this day could only increase
I travelled through channels, around tiny islands
Over waters of blue that sparkled with diamonds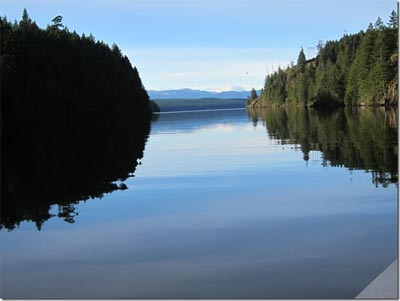 Then back to the ramp to pull out my boat
Feeling sorry for all who can't be afloat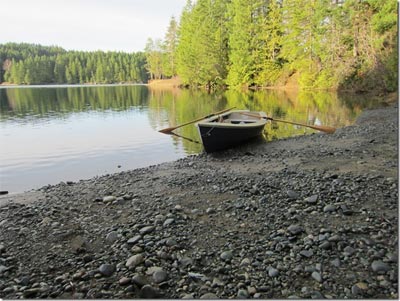 ---
A New Design
I finally got the plans to the 11ft Sol Duk Drifter finished, and you can move the boat and PDF model from my "future plans area" to the he's finally got around to finishing them and ready for sale list.  Will see if this hull catches on like the flyfishing hulls.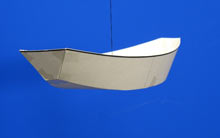 Thanks again for all your support.
---
eBay
I have an EBAY store called JUST A SNAP.   My primary products are snap extenders.  If you get a moment check it out at: https://stores.ebay.com/JUST-A-SNAP.  I make the snap items and have been for 6 months with some success.  I've sold a few hundred so far.  After my failure as a t-shirt/hat producer it is nice to have a success. 
---
Double his Pay
Chuck, just wanted to tell you how much I am enjoying Dan Roger's writing.  He is a very perceptive guy but even more he can REALLY write.
Keep paying him top $$$$ for his contributions!
---
Speak of the Devil
Walls can talk.
They can tell stories about the men who stood them up.
Men forgotten immediately.  Just a name on a paycheck.
Remembered only by the walls they framed, and plastered, and wired, and painted.
Walls know the truth.  They know the touch of a lacerated thumb.
They testify to the lifting, and the pulling, and the sweat.
They display a sense of craftsmanship no one will ever see, or care to know.
Walls are the only record.
Nobody could even guess how many nails, how many saw cuts.
A man thought enough to make them fit, to pull 'em into square.  Next house.
Walls remember the hideous whine of the saw, the jolt of the hammer.
See?  There's the pencil marks.  Sixteen on center.  Two nails to the stud.
Two strokes to the nail, keep moving.  Yes, it hurts.  So?
Walls are like a book.  Perhaps the only kept account.
Of the man who wadded into the snow with a McCulloch or a Stihl.
One undercut, One wedge cut.  Another one down.  Set the choker.
Walls never forget.  They carry the scars.
Driven to make them true, wracked to make them plumb.
The omnivorous bite of the auger, the thousand pierces of the drywall nail.
Sure, Walls can talk.
--Dan Rogers - (Written in a moment of andro-centric pique)
---
Another Opinion
Damn it to hell Chuck, I told you if and when you ran that article I wanted space and time for a rebuttal!
I suppose you will blame it on the help, or you were to busy on Looney to notice, the grandsons took to much of your time, or best yet blame it on tainted Chillable Red.
 
well...I guess I can overlook it this once.   : )
 
On another note I got my last order from you in fine time and I tried to figure out a way of getting a picture of me reading both, Tom Pamperin's book and the Hot Chili plans at the same time while donning my DW hat. I couldn't pull it off to my satisfaction though.
 
See you in Texas in 153 days (if my math is right)   

Gene
---
To comment on Duckworks articles, please visit one of the following: