Joel White Shearwater Launched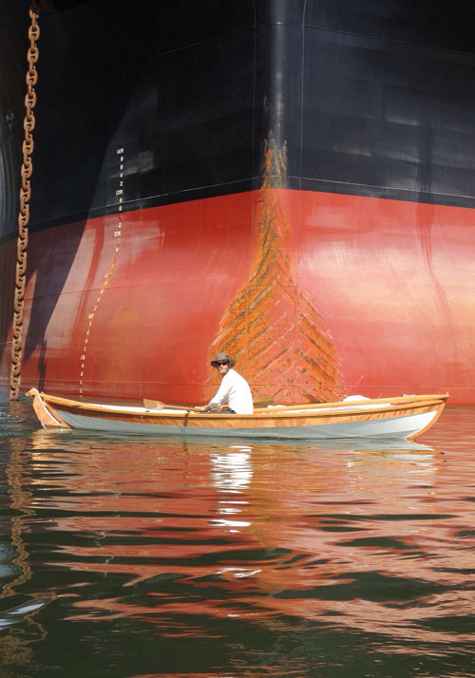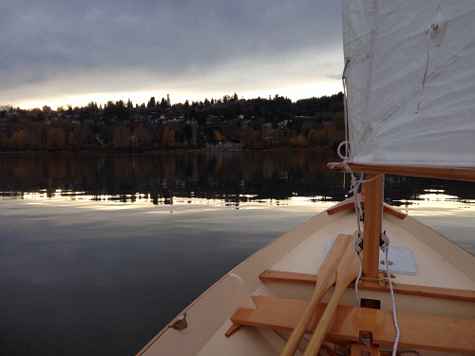 I finally got around to posting pictures and some thoughts on my blog from finishing my Joel White designed Shearwater (with modifications, naturally). My blog can be found at Granny Flat Small Craft.
Bill
---
---
Michalak QT Skiff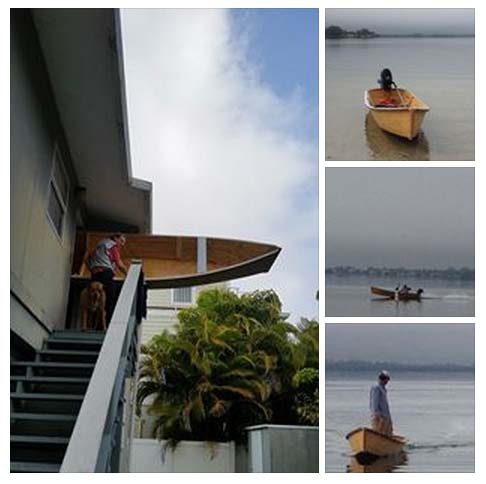 Michalak QT Skiff. Goals met, less than 100 lbs, $200, 40 hrs. Taped seams, modified transom, 15.7 knots with 6 hp four stroke.
Geoff
---
A 'Pelicanish' Sort of Boat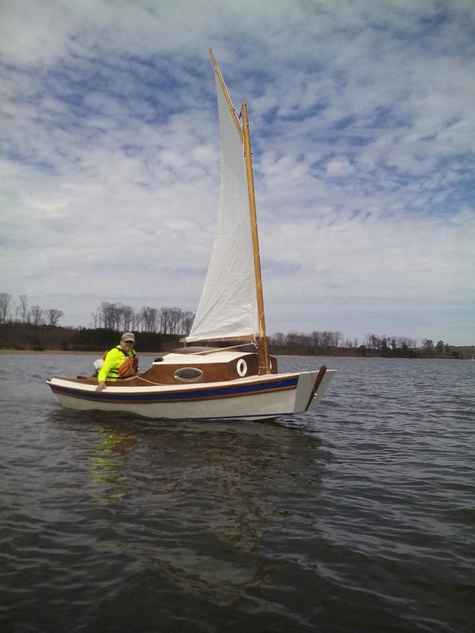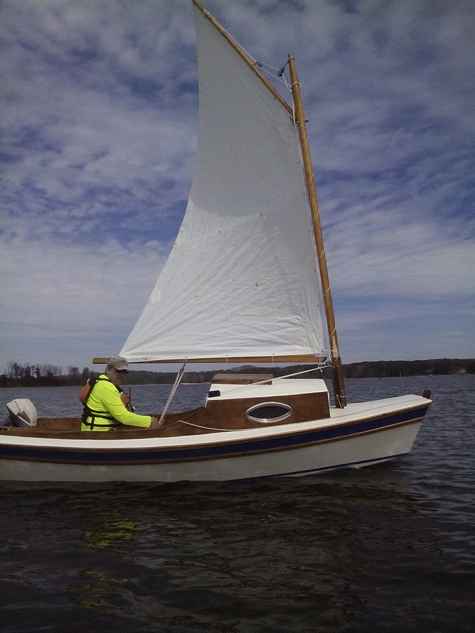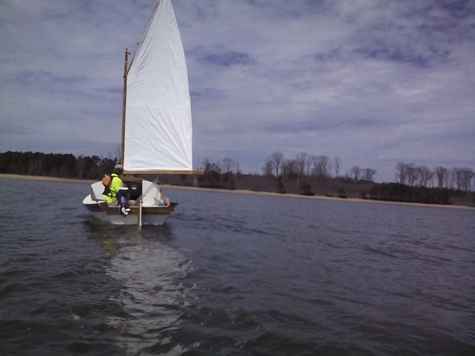 Launch of my new boat and the winning of a burger during the next FL120 from Scott Gosnell. She performed great but, as always, have a long list of tweets and fixes beginning with fixing the angle on the sail. She is a 14'10" by 6'6" Pelican inspired sailboat with a cabin sole of 7'6" long and a cockpit length of 6'6"... odd math helped by a 24" wide bridge deck. Sail is one I had made for another boat so the boom is a bit lower than planned. Hoping to get her all finished up in time for Cedar Keys or the Florida 120. Finally, room for a cooler! The sail was one I made for another boat.
Scott Widmier