Scherzo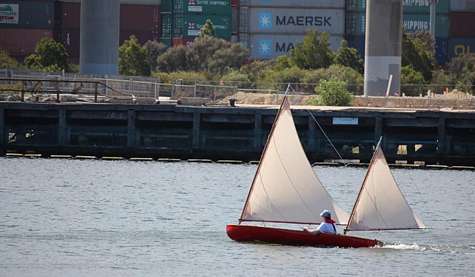 It's a 1941 Sailing Canoe by Edward R. Weber. A sloop may be on the cards one day. I built it with three mast steps for that reason. Years of fun to come playing around with different combinations. Only my first build. Plenty of more boats and build methods to try. SOF is up there.
Thanks for the sails and hardware Duckworks.
Andrew J
---
---
Silver Voyager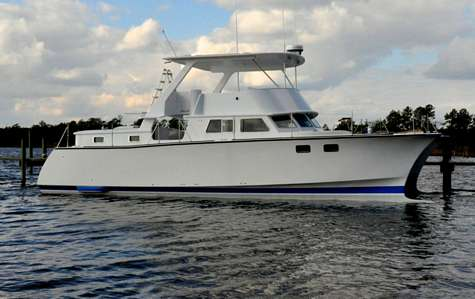 Congrats to our buddy, Graham Burns. Read more...
Chuck
---
Bolger Nymph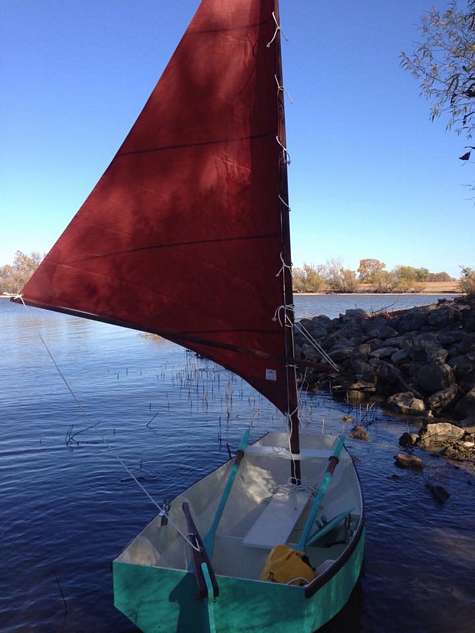 Here is my first boat build, a Bolger Nymph. Thanks to Duckworks for the great sail and other pieces of hardware.
Thomas
---
Robin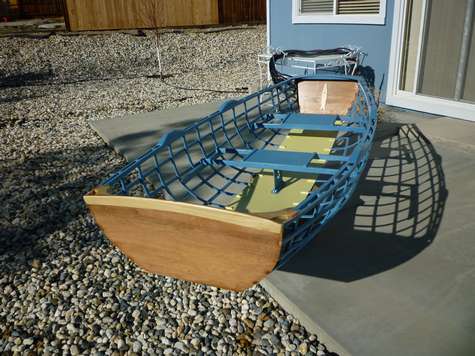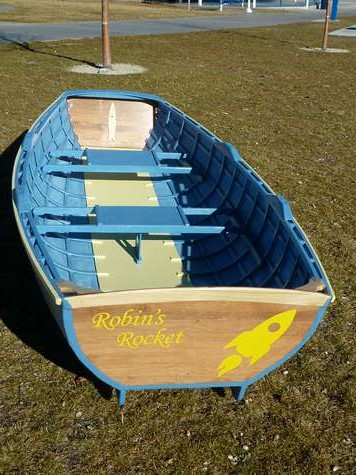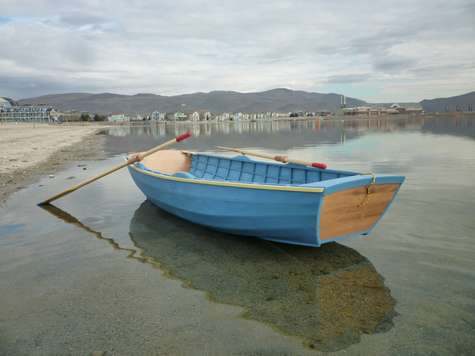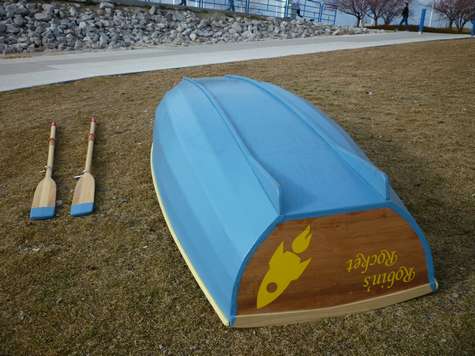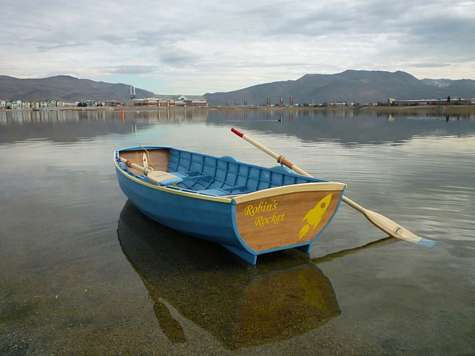 Here is a beautiful boat built from free plans at Duckworks by Dana Munkelt. This one is 9'5" x 45", and 47 lbs. which in the ten minute test today worked very well, and goes on the cartop easily. 
Chuck
---
Tread Lightly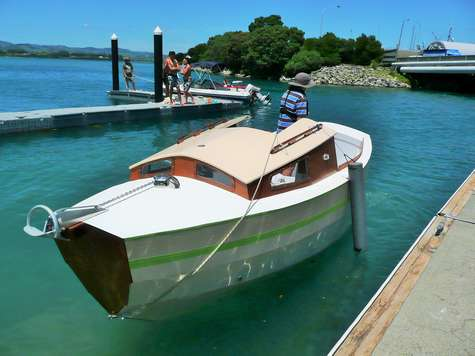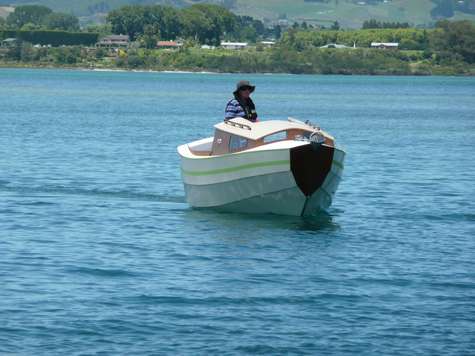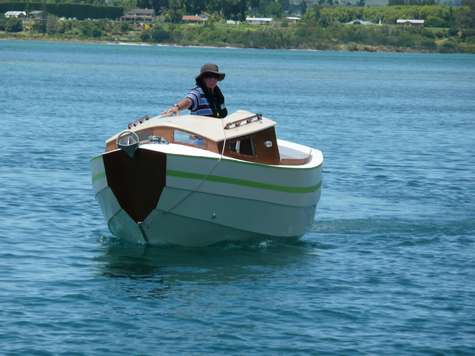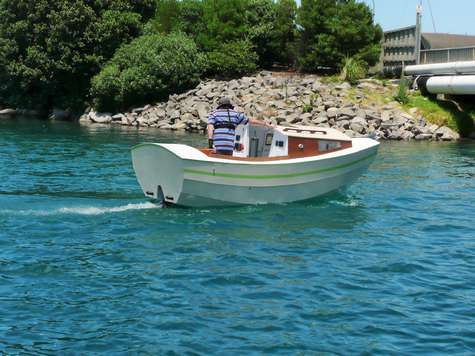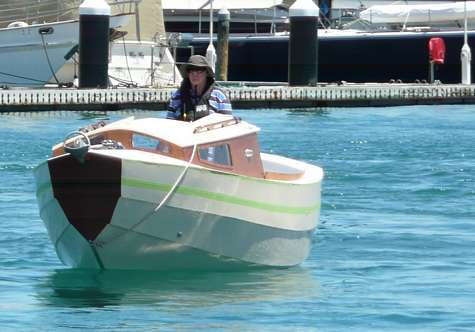 A long silence from me after selling Truantsea and starting the build of my stretched Tread Lightly - "GRACE". She's not finished off yet, but I had to get her into the water. At 2 1/2 years building, I couldn't wait any longer. So far she goes well! A SCAMP would just have been too small for overnighting comfortably, I felt. GRACE is stretched by 20% length and 15% beam, has a centreboard (JW designed it off-centre), a 15hp Yamaha in the sterncastle, water ballast (230 litres - 55gal) with pumps to empty, motorised anchor winch and loads of locker space.
Grahame
New Zealand
---
Ruth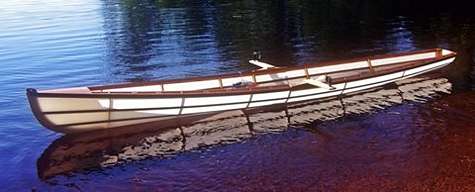 This one is new. From Sweden. More on Facebook.
Dave Gentry
---
Little Tri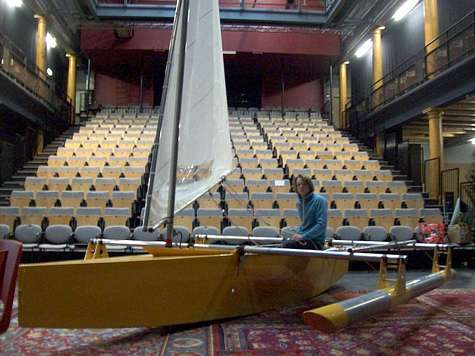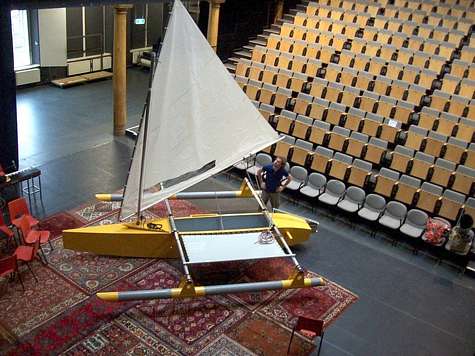 A try splash? or a Steve Jobs stile introduction of the next Little Tri? The boat was built by a Dutch customer who works at a small traditional theater in Amsterdam. Now waiting for the spring. Holland is cold in the Winter.