SUP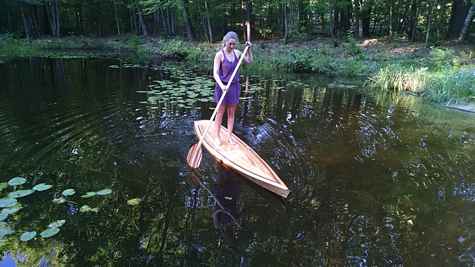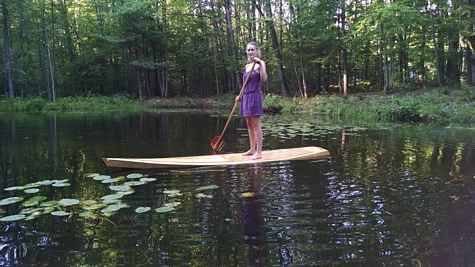 So we tested the new sup today, hooray it floats! I can see now, however, why you design guys use computers these days. I'm pretty pleased overall. Thanks for the advice duckworks, it has been invaluable.
Charley
---
---
Sage 15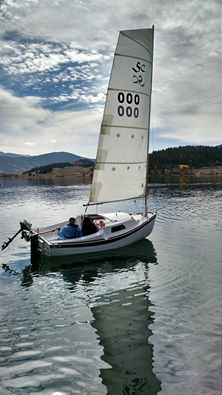 She sails! Has steerage in no wind.
Dave
---
Grub Skiff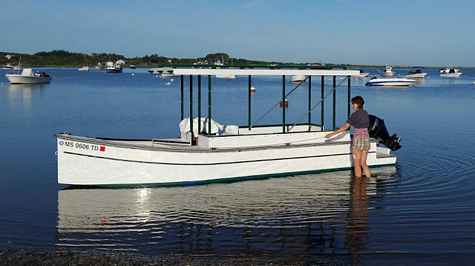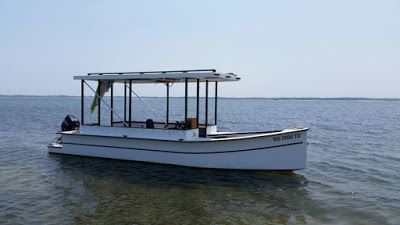 I built Bantam and Grinder, both modified Phil Bolger designs. Grinder turned out very well, but I thought I could do better. My idea was to build a boat similar to Grinder, but much lighter, with a different profile and a bit longer cabin. Since a flat bottom boat gains efficiency as it loses weight, I wanted to try a smaller engine that needed less battery, all Okume construction, a laminated 3/4" hull, and get rid of the heavy shoe Phil had on the clam skiff. I changed the sheer line to something I liked, eliminated the raised coaming of Grinder, and added an extended gunwale to stop spray and provide a walkway and seating all around the boat. The construction pretty much follows the method I used on Grinder.
Tom David
More on my blog grubskiff.blogspot.com.au
---
Shallow Minded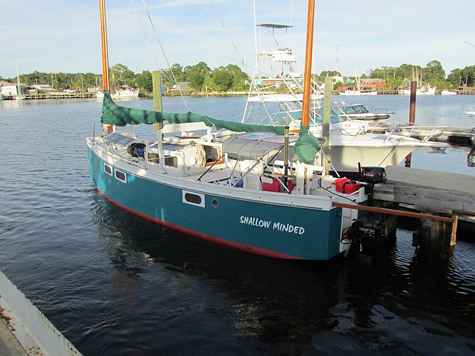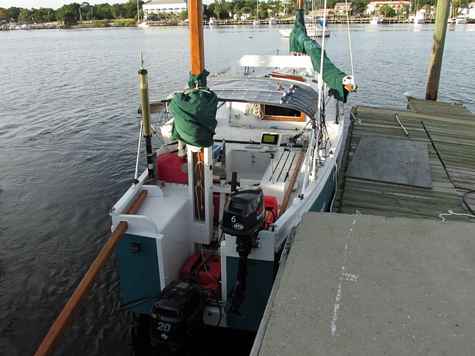 Whew, it floats! At the dock overnight then off to St. Marks River.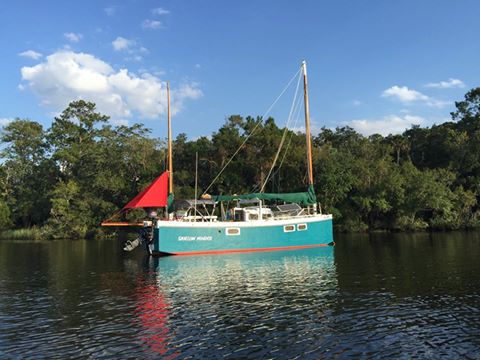 Shallow Minded at anchor in St. Marks with her delta wing riding sail that I made for Belle.
Larry
---
Ooze Goose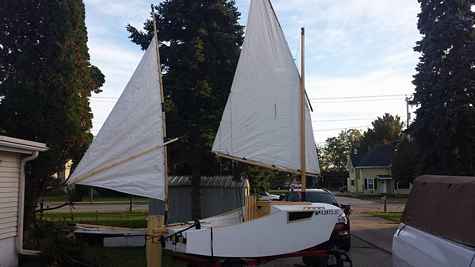 Ooze Goose completed smile emoticon I sail tomorrow flying a 76 foot lug borrowed from my Mayfly 14 (in picture behind boat). Hoping it works out!
Doug
---
Nomad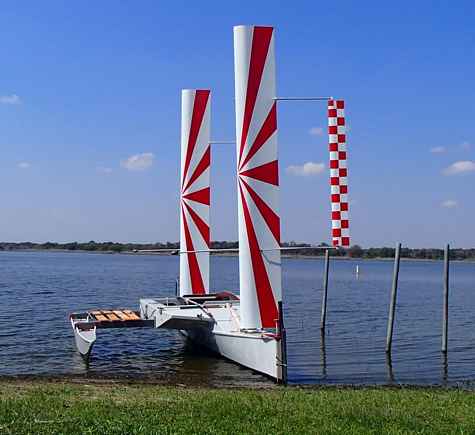 Here is a sneak peek of Skip Johnson's new wingsail schooner Proa, "Nomad".
Chuck
---
Goat Island Skiff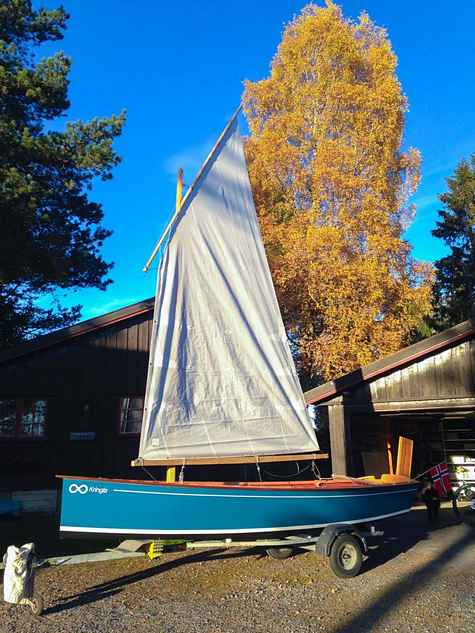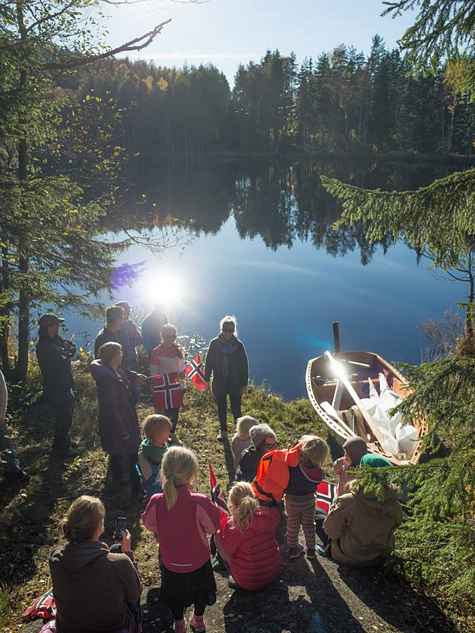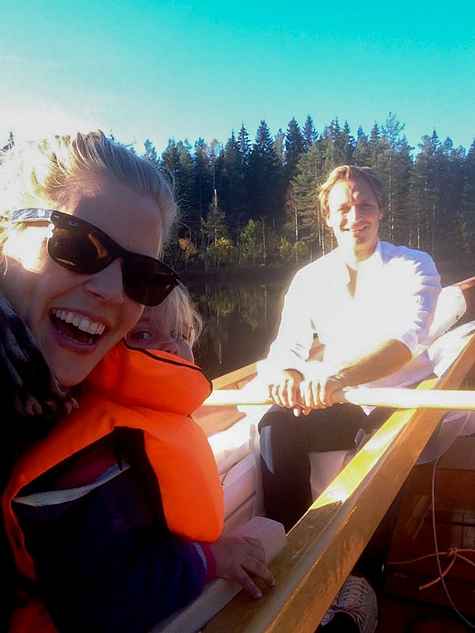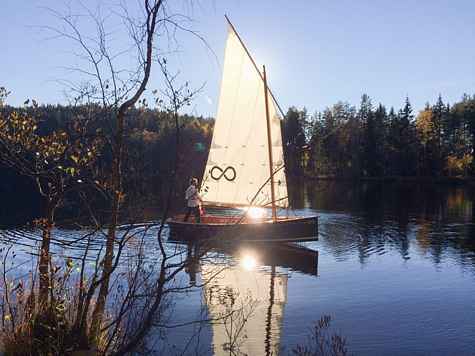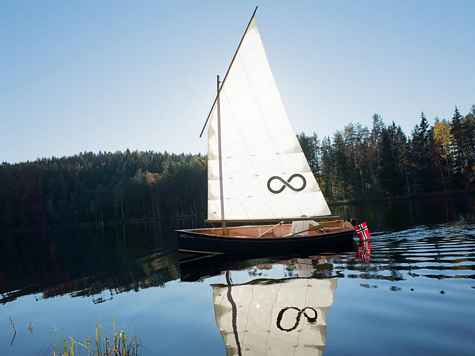 Seeing those garage gates going up this morning was special. Today was different. This fall has been exceptionally good with so many sunny Autumn days, but today was the best of them all. Crisp and silent air, wrapped in orange and yellow.
Launch day was fixed a week ago with my friends and family invited to this nerdy event. After long nights getting everything ready, the day turned out to be exactly what I was hoping for. Joy, excitement, relief, proudness and satisfaction. Everything shared with best friends and family.
The varnish was still sticky this morning, but I made it. I made a boat, a goat, a beautiful sleek strong lady.
Can`t wait to start the adventures..
Yeeeaaaahhhhhhhh....!
Marius
Eureka Canoe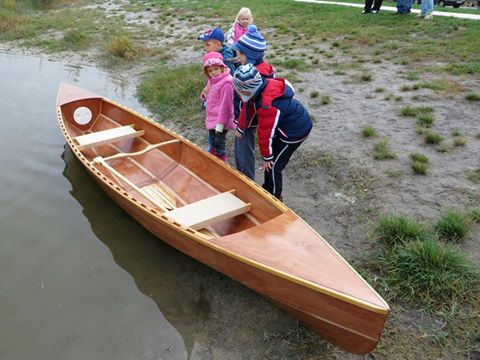 Newly launched.
posted on facebook by Michael Storer