Announcing:

The First Annual
Duckworks 'Girl in a Boat' Photo Contest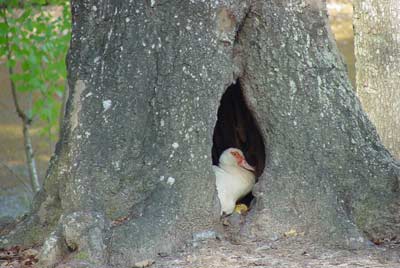 You will never win this contest if you spend all your time in a tree! Come on out and go through all those pictures you have taken over the years. Find some photos of girls in boats and send them in. The boat does not have to be yours, but it does have to be handmade. Send in as many as you want; we are using this as an excuse to post a lot of pictures.
The best format would be .jpg pictures sent by e-mail, but we will be happy to scan any snapshots you want to send (please include a stamped, self addressed envelope so we can return them). All photos will be published, and the editorial staff at Duckworks will judge the winners. First place will receive a year of Duckworks Magazine.
For each entry, please tell us the name of the girl, the name and designer of the boat, the name of the builder, and where the picture was taken. You may include a caption if you want to. Here are a couple of examples: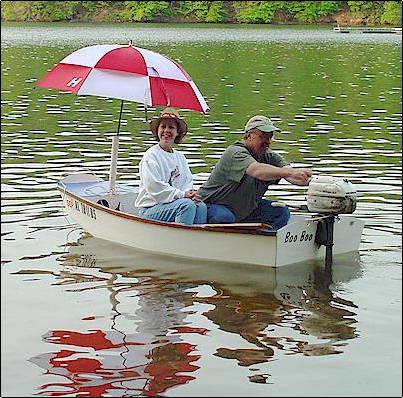 Vickie Saunders
D4 dinghy desighed by Mertens-Goossens
"Boo Boo" built by Mike Saunders
Lake Martin (Alabama) Messabout
Photo by Chuck Leinweber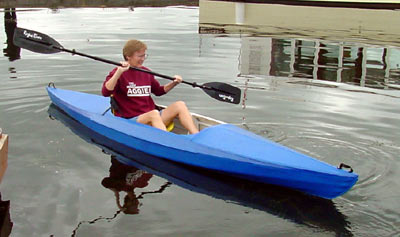 "Now, how does this work, again?"
Sandra Leinweber
Skinboat designed and built by Richard Frye
Kingston, Ontario Messabout
Photo by Chuck Leinweber
There will be awards for First, Second, and Third place photos. The prizes will be a one year subscription to Duckworks for first, 6 months for second, and three months for third.
Duckworks Magazine makes no copyright claims to the pictures beyond the right to publish them on the website. All judges decisions are final, and don't try to send any bribe money with your submission.
Mail entries to
Duckworks Magazine
608 Gammenthaler
Harper, TX 78631
Or e-mail to contest@duckworksmagazine.com
The deadline is March 31, 2004
Send any questions to chuck.leinweber@gmail.com