By Pete Leenhouts - Port Ludlow, Washington - USA

The Center For Wooden Boats
Festival Boatshow


click for bio
Part1 - Part2
I had the opportunity to attend another day of the Seattle Center for Wooden Boats 2007 Lake Union Wooden Boat Festival on the south end of Lake Union on the 2nd of July (www.cwb.org). There were a great many interesting boats to admire. I focused on the small boats for this report on day three of the five-day Festival.

Eric Hvalsoe (www.Hvalsoe-boats.com) is a long-time Seattle small boat builder and instructor. His boats are always wonderfully instructive to contemplate. Here's his Hvalsoe-16, powered by an 84-square foot unstayed, loose-footed sprit rig.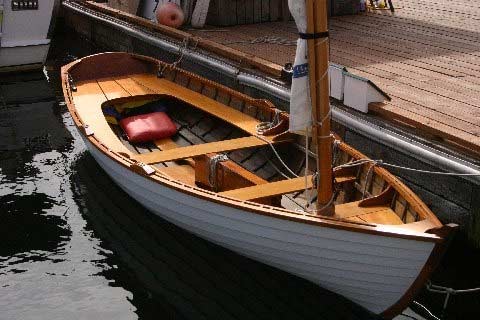 A closeup of the foredeck of the Hvalsoe-16 is a study in small boat perfection (notice the sponge in the bilge?).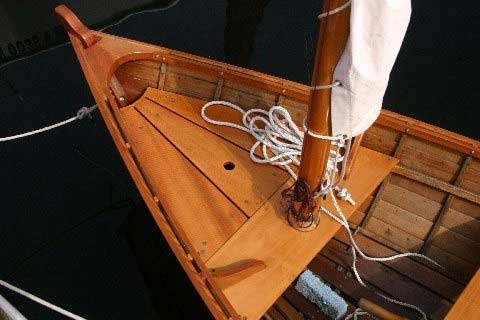 Corey Freedman, one of the few builders concentrating on skin-on-frame boats (www.skinboats.com) built this Alaskan umiak (essentially, a large cargo boat) with students several years ago. This boat is lashed together with nylon lashings in the same manner that the Alaskan Aleut Indians built them for centuries, and skinned with nylon and urethane. (The outboard is mounted on the sailboat, not the umiak!) I'll have more on Corey and his unique boats in a later article.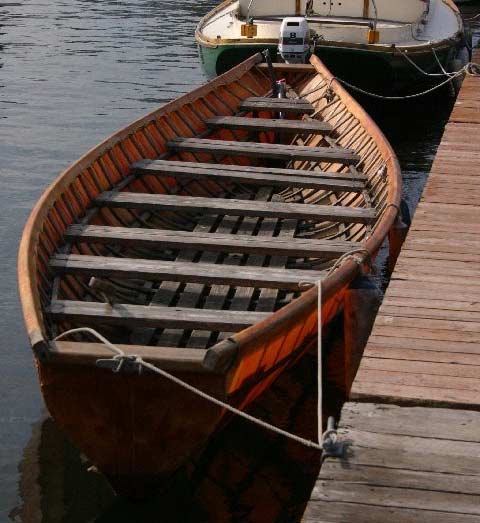 The Pete Culler-designed harbor tug, CAPN PETE, was built by the students in the Marine Carpentry Program at Seattle Central Community College several years ago and recently overhauled. She is a real workhorse, as is...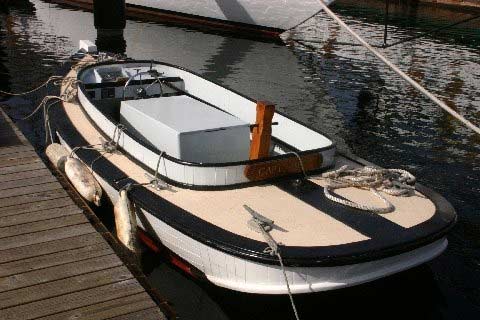 The Seattle Central Community College Marine Carpentry Program-built 17-foot garvey. It's powered with a 30hp Honda outboard in a well.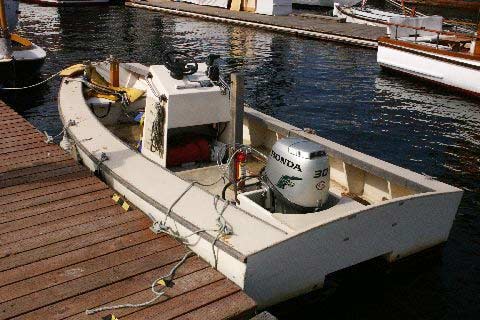 The garvey, too, is used on a daily basis by the Center for Wooden boats. Here, it is towing a small fleet of spectator boats around the piers for a tour of the Festival.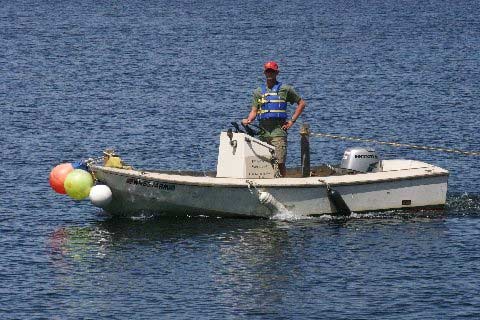 There was pond sailing for interested kids...(the yacht CUTTERHEAD provides a stellar backdrop!)...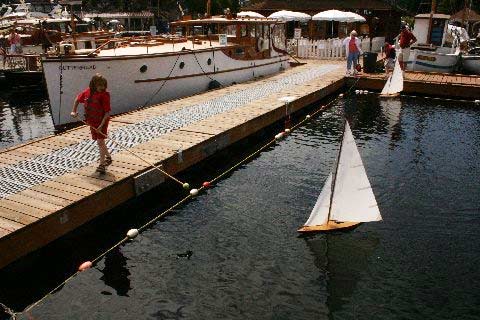 ...and rides in one of the Center's two sharpies.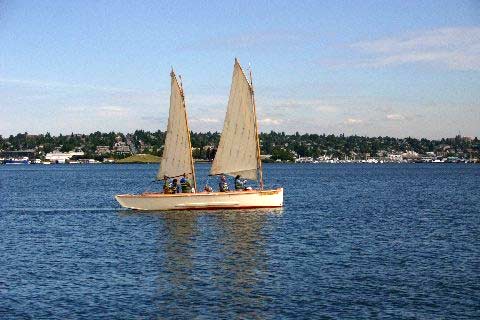 There were hydroplanes (both old and new) for the go-fast crowd...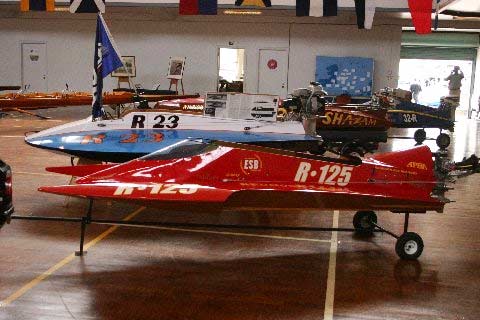 and shiny boats for the folks who enjoyed the look of acres of clear, deep varnish.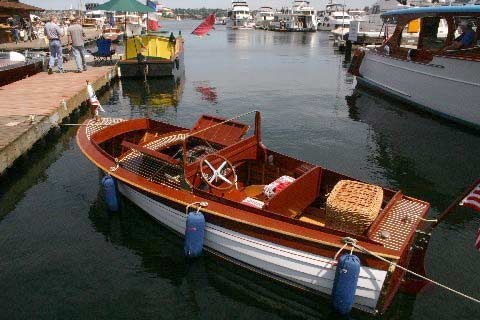 I'll close this article with a shot north from the Festival across Lake Union, with the 1913 East Boothbay ME-built schooner ADVENTURESS (www.soundexp.org) out for a slow sail on the lake. That little skiff out in the foreground was owner-built...the individuals in the boat carried it down the piers, put it in the water, and went out for a row in the sunshine.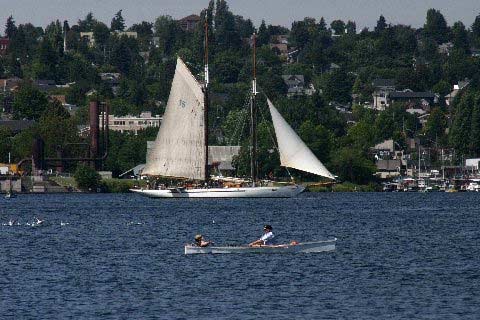 In short, this Festival is one of the premier small-boat shows on the West Coast. The Center for Wooden Boats does a superlative job bringing a wide variety of wooden boats to the public in the now-pristine waters of Lake Union, and deserves our thanks, appreciation and support for another Festival well done!
Back to Part1

Pete Leenhouts
Student, Repair and Restoration Class
North West School of Wooden Boatbuilding
Port Hadlock WA
https://www.nwboatschool.org/