XCR in the Tetons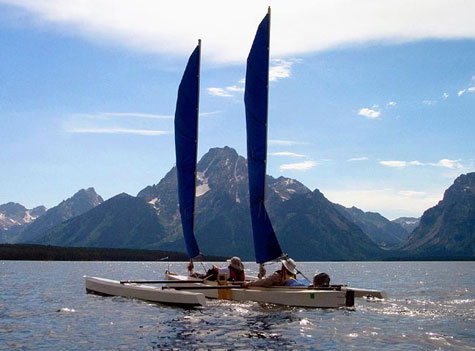 This just in from Kellan Hatch on his return from The Tetons and Jackson Lake. More photos to follow, along with movies of the XCR sailing. For those who do not know, the boat pictured was designed and built by me and then sold to the present owner for his planned adventure trips with his wife, or with his two sons.
Kellan has plans to take the boat on several trips a year all over the western US and used this cruise to iron-out a few of the details about needed gear, etc.
Soon, I'll have an article up on the website with comments from Kellan, his wife Lily and Kellan's sailing friend Michael Jackson, who sails a Hobie Adventure Island.
Chris Ostlind
Lunada Design
www.lunadadesign.com