---
Navigation lights is the subject.. Good..... It turns out only a day or so ago I made some good but cheap Nav lights. Cost about 2 dollars and maybe 50 cents change...
A store in town called the Dollar Tree is selling red and green led lights.. They are about 2.25 inches across and almost flat but they are pretty bright..
They use 1.5 volts SO NO need for a heavy 12 volt battery..
Mine light is made with these parts:
A... Two lights that cost one dollar each. Placed inside a plastic peanut butter jar... Made fast in place..
B... A 20 ounce cola bottle cut short enough to fit inside the peanut butter jar and touch the lid when the lid is placed on the jar holds the lights firmly in place. no moving about..
C.... A few scraps of tin foil rapped around the cola bottle to block the colored lights from being seen from aft and to create a reflector. Also form a crease in the bottle to separate the lights.
D.... Foam water tight seal.. Family Dollar store sells this foam.. A while back I paid 1 dollar for lots of it..
The light sealed in a jar is water proof and will float... That is,, if you make a gasket for the lid. Mine is made out of foam..
Inside the cola bottle is an air space. Good for storage or you can place some bigger batteries in that... BIGGER batteries means it will run all night and day for a long time.. They could be made with rechargeable batteries too.. These lights will blink off and on too if you want them too.. Not legal in my state..
This unit can be tied on the bow of a boat..
I love this idea for emergency lights that can be taken aboard a boat in case I get caught out after dark..
I also have a line on my mast so I can hoist a white light...
My night vision test proved my lights can be seen from a safe distance..
They could be pumped up by simply installing a much brighter led and fiddling with the electronics but for an emergency situation I feel they work great....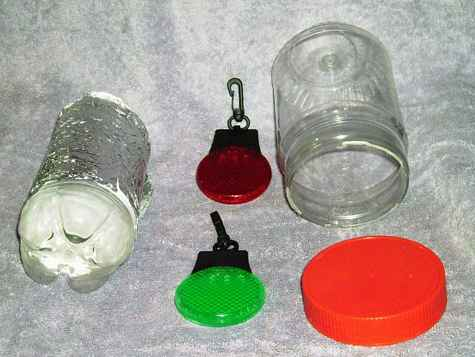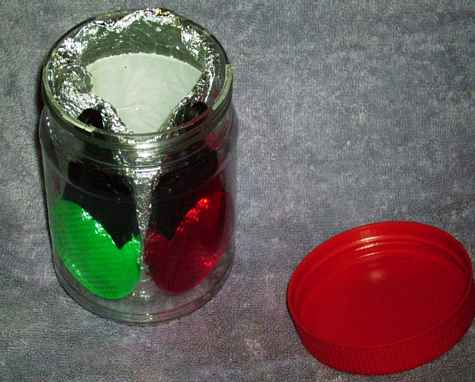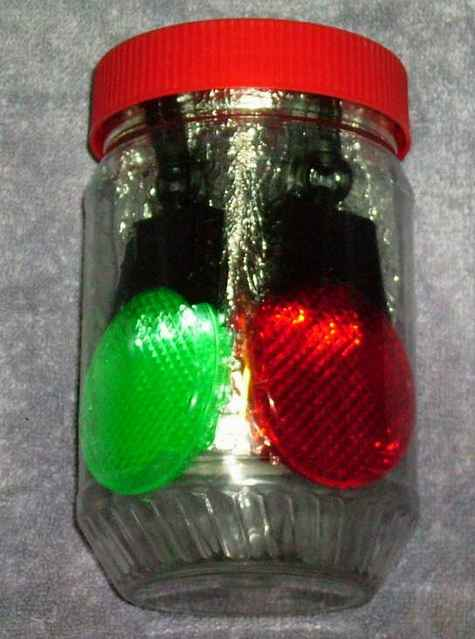 Just grab the light set and go sailing..
Chief RedElk